Posted August 12, 2019
MAX USA Promotes Danny Hale to National Accounts Sales Executive
Hale has been with MAX since 2017.
---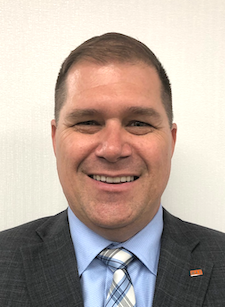 MAX USA Corp. would like to announce the promotion of Danny Hale to the role of National Accounts Sales Executive.
When Danny joined MAX in 2017, he brought a rich and successful history of working in the power tool industry. His hard work at MAX has significantly helped to grow sales in his previous role. Danny has also experienced notable success in driving results, for his territory, through focused efforts to execute special corporate projects.
Danny's mandate will switch to a National one as he works alongside MAX's National Accounts Manager, Bruce Panveno, to grow distribution and sales across North America.
Danny can be reached at dhale@maxusacorp.com or 516-320-0384.
MAX USA CORP. is headquartered in Plainview, NY, and is owned by MAX CO., LTD., which is headquartered in Tokyo, Japan. MAX is recognized as a market leader in quality manufacturing of pneumatic nailing tools for over 70 years. MAX has several divisions employing more than 2,000 people worldwide including over 200 R&D engineers.