Posted October 2, 2019
Plews & Edelmann promotes Andrew Moe to Director of Marketing Services
Moe steps up from Digital Communications Manager.
---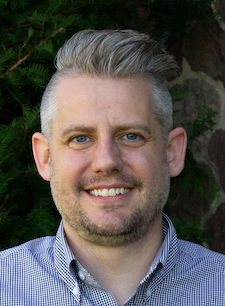 Plews, Inc. (Plews & Edelmann) of Dixon Illinois Plews & Edelmann has promoted Andrew Moe to Director Marketing Services for aftermarket and retail markets worldwide.
Andrew has held various positions with Plews & Edelmann including Associate Category Manager, Category Manager and most recently as Digital Communications Manager. In his new role, he will have overall responsibility for the graphics department, website, social media development and all other digital communications for Plews.
Andrew holds a BS in Business Management/Economics from North Central College.
Wes Sherman, VP of Category Management of Plews & Edelmann stated, "Andrew has shown great initiative in his previous position as Digital Communications Manager. In his new role, we are giving him the additional responsibility and resources he needs to quickly take his vision and enhance our organization's overall digital presence."
Plews & Edelmann is a leading manufacturer and marketer of AMFLO air accessories, air hose and hose reels; EDELMANN automotive fittings, brake lines, power steering hose assemblies and power steering repair kits; LUBRIMATIC lubrication equipment and petroleum based greases & oils; TRU-FLATE air accessories, tire hardware, tire inflators, tire repair and tire sealants; and ULTRALUBE biobased greases, oils and spray lubricants.
For more information, please visit www.plews-edelmann.com or call 1-800-770-4639