Posted March 25, 2020
MaxLite to offer lighting webinar
Webinar is set for Thursday, March 26 at 2:00 pm EST.
---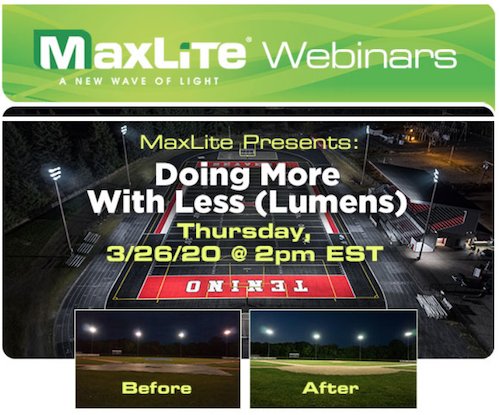 Learn how lighting layouts help you get there through tips and insights from David Delgado, MaxLite's applications and certifications manager. Lighting layouts are another invaluable service MaxLite provides to its customers.
Click here to register for the webinar.
MaxLite is committed to offering online training for our lighting customers during this time of remote selling. Additional topics will be announced shortly.
MaxLite University also remains "open" at www.maxliteuniversity.com. If you would like to schedule a group training event, please phone at 973-244-7300, x117.