Posted May 13, 2020
Exclusive: Navigating the COVID-19 economy
How distributors and OEMs can work together.
---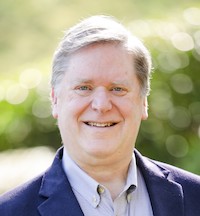 By Clayton Slagle, Business Value Consultant, Syncron
COVID-19 is having an unprecedented impact on the global economy -- particularly in the heavy equipment, building and contracting worlds.
Not long ago, these industries were moving full steam ahead towards another busy spring and summer building season. But now, within the space of a couple of months, OEMs and distributors are having to deal with an unparalleled period of economic uncertainty and are scrambling to find ways to stabilize revenue. And one option that is becoming increasingly attractive for OEMs and distributors is kitting.
Kitting, or the grouping of a set of parts, linked by some attribute, to be ordered, shipped and priced as one, affording efficiencies in ordering, fulfillment, and cost, is a focal point for many OEMs and distributors during the COVID-19 economic downturn. Below are three reasons why:
Increased Sales of Kitted Parts
Kitting has always been a unique opportunity for OEMs to make product acquisition more streamlined for distributors and end-customers alike as they prepare for jobs or order additional supplies. However, with so much competition in the marketplace – and so much stock remaining on the shelves – it's now more important than ever to get kitting right. Whether it comes to liquidating certain stock, capturing the accessory and associated part sales along with the primary part or just helping customers get the best deal, delivering attractive kitting options will be pivotal for aftermarket sales success over the next several months.
Ease of Fulfillment
One of the worst impacts of COVID-19 is the disruption it has caused for workers, with many now sidelined for undetermined periods of time as distributors look to limit their financial stress. Yet while demand has declined for the time being, there is still work to be done. This means that remaining staff must juggle significant workloads. Effective kitting, especially for parts needed in specific repair and maintenance situations, allows these employees to streamline their work as much as possible, fulfilling a customer's need in one order. This allows the customer to receive all of their parts at one time, eliminating follow-on orders and reducing their time to complete a repair or maintenance job.
Optimized Stocking Strategy
Kitting has always been a tactic for distributors to best utilize stock. And today's conditions are enabling OEMs to find new ways of approaching their kitting operations. This means that OEMs are thinking outside the box to link products together and are adopting more advanced tools to help them identify these opportunities. This will enable them to deliver better solutions today and present them with kitting options -- and expertise -- for the future that weren't previously available.
This economic downturn is arguably one of the most catastrophic events to have ever hit the building equipment space. And although there is not one quick fix, looking at kitting and better inventory management will help distributors and OEMs buoy revenue and be better positioned to mitigate the devastating impacts of the current economic situation in the months ahead. CS
Learn more at www.syncron.com