Posted November 3, 2020
Toyota runs material handling trade-up promotion through year-end
Program applies to trade-ins for new Toyota warehouse equipment.
---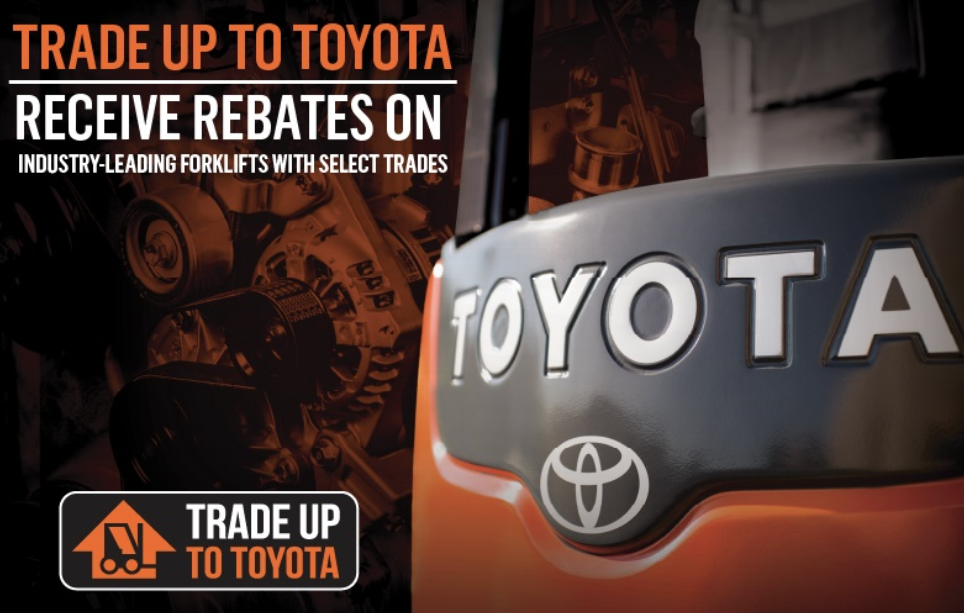 Trading up to a brand new Toyota product isn't just about getting the industry's best equipment – you get the Toyota 360 Support Promise, our guarantee to be your material handling partner every step of the way.
From our trustworthy Toyota Certified Technicians to reliable Toyota Genuine Parts, we have you covered – well beyond the delivery of your new forklift.
2020 is coming to an end, and Toyota can help you close out the year productively! Act now to get rebates on Toyota's industry-leading material handling equipment when you trade a competitive-branded model. Check out these deals and enhance your operation today.
Drive efficiency with $2,500 rebates on Order Pickers, Reach Trucks, and Electric Forklifts!
Enhance productivity with $1,500 rebates on Internal Combustion Forklifts!
Improve warehouse operations with up to $500 rebates on Toyota Pallet Jacks and Stackers!
When 2020 ends, so do these great deals! Act now!