Posted January 6, 2021
MAX USA Corp. kicks off 2021 with new social media and outreach programs
New #GetSocialWithMAX, Friday@Five and more programs will inhance MAX customer interaction.
---

Whether scrolling through the many images Instagram has to offer on morning commutes or catching the latest industry trends via LinkedIn and Facebook during lunch, MAX USA Corp. is certain to be an active player in the realm of social media feeds in 2021. With a fresh plan of engaging new and existing end-users and dealers, the marketing efforts planned for each month will involve followers participating in exciting opportunities to win prizes, gift cards, and even have their teams hard work in the field showcased through MAX's social media channels and website.
The idea to promote and enhance MAX's current social media engagement increased from the theme of health and safety – It has become routine to ensure that the quality tools we put out there are not only engineered and built for reliable and safe operations, but the end users utilizing them on their many jobsites feel comfortable knowing that the team at MAX is always ready and willing to support their efforts however possible.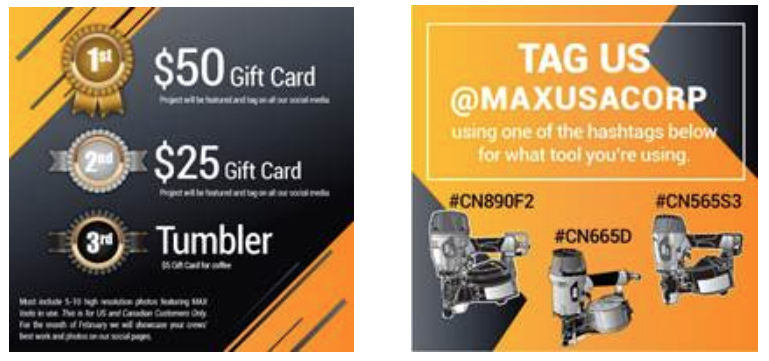 This past Friday, MAX launched its first monthlong #GetSocialWithMAX contest – the marketing team at MAX will be on the lookout to see what contractors and carpenters participate by tagging and showcasing their work using any of the nailers in a safe and effective manner, such as secure operations and guidelines advised by the ISANTA® Organization.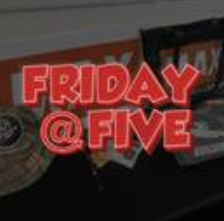 In addition to the #GetSocialWithMAX program, the team is also rolling out a second program called Friday @ Five, announced the first Friday of every month at 5pm EST. followers and their friends have the chance to take advantage of contests such as Tag a Friend That Needs MAX in Their Life for a #MAXSwagBAG, or Twinning with #TwinTier so that they can also be entered to for a chance to win gift cards and MAX giveaways. MAX welcomes all new, existing, and those curious about the many different growing products offered both here in the US and Canada to participate in these exciting and engaging contests.
Learn more at www.maxusacorp.com.