Posted January 7, 2021
Simpson Strong-Tie donates $78,000 to community organizations during the 2020 holiday season
Donations were made to communities in California, Ohio and Vietnam.
---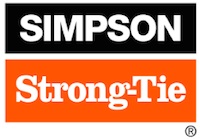 Through its headquarters and other facilities, Simpson Strong-Tie has donated $78,000 over the 2020 holiday season to community organizations across the country and internationally.
Several of the company's locations donated funds normally reserved for holiday celebrations to nonprofits in the communities they serve. The company's headquarters in Pleasanton, Calif., donated $15,000 each to the Alameda County Community Food Bank and Eden I&R, which runs the county's 211 hotline, while its Riverside, Calif. branch partnered with a charity in Orange County for a $10,000 donation to the Caterina's Club Feeding the Kids program.
In Stockton, Calif., $10,000 was donated to Children's Home of Stockton, and the Columbus, OH facility donated $20,000 to Nationwide Children's Hospital in Columbus.
In total, the company donated $78,000 to 12 organizations throughout the US and in Vietnam.
"With so many people experiencing the loss of jobs, incomes and other essential resources due to the pandemic over the past year, we wanted to do what we could to help," said Simpson Strong-Tie CEO Karen Colonias. "We hope these donations contribute to keeping individuals and families afloat and communities intact."
For more information, visit strongtie.com