Posted September 15, 2021
Viega Names Two to Leadership Posts
New Chief Commercial Officer and Director of Marketing appointed.
---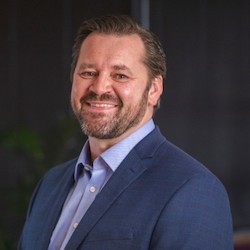 Scott Wallace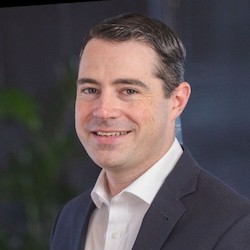 Jared Mackrory
Viega LLC has named new leadership for its sales and marketing operations. Scott Wallace is the new Chief Commercial Officer, and Jared Mackrory is Marketing Director.
"Having the right leadership team in place is crucial for the growth and well-being of any organization," said Viega CEO Markus Brettschneider. "I'm pleased to have found two new members of that team in Scott and Jared. They bring a breadth of experience and knowledge that will help take Viega to the next level."
As Chief Commercial Officer, Scott Wallace sets the go-to-market strategy and oversees the sales and marketing departments. He brings to Viega experience across multiple industries and companies in wholesale and distribution, omnichannel and retail sales, and is experienced in data-driven sales management.
Before coming to Viega, he worked at Danone, Kellogg Company and Procter & Gamble in a variety of sales management positions. He holds a BS in Systems Engineering from the U.S. Military Academy at West Point, an MBA with Global Leadership concentration from the University of Texas at Dallas, and a Master's in Organizational Leadership from Gonzaga University. A former captain in the U.S. Army, he is passionate about leadership.
"I'm thrilled to join such a dynamic and fast-growing team. I look forward to serving our customers and leading our team to unlock accelerated growth." said Wallace.

Marketing Director Jared Mackrory is responsible for driving marketing strategy and leading the department. He holds an MBA in Marketing and a BS in Business
Management.
"I'm excited to join the company that brought pressing to North America and I look forward to making the benefits of that technology available to even more users," Mackrory said.

About Viega
The Viega Group, with a tradition of innovation for 120 years, has more than 4,000 employees worldwide and is among the leading manufacturers of pipe fitting installation technology. In metal press systems for industrial, commercial and residential projects, the company is the global market leader. In the U.S., Viega LLC employs over 650 people and offers more than 3,000 products. These include Viega ProPress® for copper and stainless, Viega MegaPress® for carbon steel and stainless pipe, the Viega PureFlow® System including PEX and fittings in high-performance polymer and Zero Lead bronze, as well as MegaPress CuNi and SeaPress® systems for marine applications.
Viega also specializes in the design, production and installation of radiant heating and cooling systems, and offers Viega Flushing System Technology including carriers and flush plates.
For more information, visit viega.us.