Posted January 5, 2022
Flow-Rite Hires Alfred Estrada as VP of Sales
Estrada brings Flow-Rite over 20 years of senior-level manufacturing management experience.
---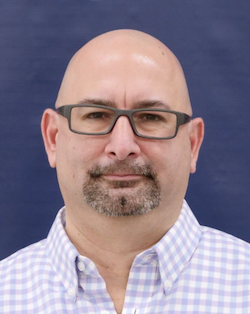 Flow-Rite, a leading manufacturer of injection-molded fluid control components for marine, RV and industrial use, has hired Alfred Estrada as its new VP of sales. Company president Todd Hart made the announcement.
In his new role, Estrada is responsible for developing and implementing key growth strategies and sales action plans. As part of Flow-Rite's leadership team, he meets with the company's sales managers to assess annual sales performance targets and customer base expansion.
Estrada has over 20 years of senior-level manufacturing management. Most recently, he was regional VP for UFP Technologies, a developer of medical devices and components. Prior, he was an account manager and plant manager at Cadillac Products Automotive Company. He holds a bachelor of business administration from the Detroit College of Business and an MBA from Davenport University, Grand Rapids, Michigan.
"Alfred has an impressive background in manufacturing," said Hart. "Coupled with his proven success in sales and customer service, he'll make a valuable addition to the Flow-Rite team."
Flow-Rite designs and manufactures a wide range of fluid control devices for industrial, marine and RV lead-acid batteries and parts for fishing boats. Its products are made in the USA in an ISO 9001-compliant facility.
Contact Flow-Rite, 960 74th St SW, Byron Center, MI 49315. 616-583-1700. customerservice@flow-rite.com; www.flow-rite.com; Instagram: FlowRiteControls.