Posted January 5, 2022
Sphere 1 Announces Retirement of Bob Borrhello as Advisor
Bob Borrhello has been Sphere 1's founding Board Chairman for 16 years.
---

Sphere 1 is closing out a bit of history, as Bob Borrhello, Sphere 1's founding Board Chairman for 16 years and trusted advisor for an additional six years, is retiring from Sphere 1's leadership. Borrhello has been a major part of the Sphere 1 universe since day one and is someone who has been instrumental in Sphere 1's success.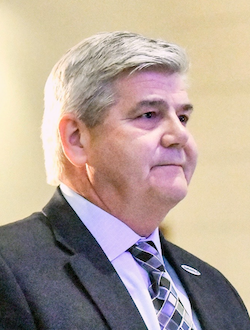 During his leadership, his vision of members and suppliers working together has created greater growth opportunities. Borrhello has been Sphere 1's "secret sauce" since their humble beginnings, to where they stand today: one of the most respected and essential organizations in the construction supply industry.
Sphere 1's membership, board of directors and management team thanks Bob for always being the rudder, guiding Sphere 1 toward success.
About Sphere 1
Sphere 1 is a cooperative of tool, fastener, and concrete accessory distributors, working together to achieve competitive and sustainable advantages in our marketplace. By partnering with preferred suppliers, we provide our members with enhanced vendor programs, superior education and innovative practices. While fostering community among our peers, we are committed to integrity, honesty and respect in all that we do.
For more information, contact Sharon Boone at 949-932-3600 or visit www.sphere1.coop