Posted February 3, 2022
Craig named president of Fein US
Fein Power Tools has named William Craig president of its U.S. division.
---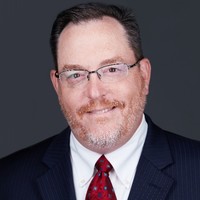 "After a comprehensive search, we are pleased to welcome Bill into the Fein family. With his proven track record of success, we believe he is uniquely qualified to lead Fein well into the future," said Raphael Rudolph, chief sales officer.
Throughout his 25-year career, Craig held top-level management positions in the tool, construction, and automotive industries. He has worked as industrial marketing manager for Pentair Tools Group, held various positions, including director of sales and marketing at Newell Rubbermaid, and most recently served as vice president of sales and marketing for US Tape Company, part of RAF Industries.
In his new role as president for FEIN US, Craig will lead the sales and management teams, oversee Fein's organizational structure and go-to-market planning, and develop a growth strategy to drive Fein's US business.
"I am excited to join Fein US and work with this tremendous team," said Craig. "Fein is poised for strong growth, and I'm honored to lead this organization toward achieving it in the years ahead."