Posted February 22, 2022
Fecon Adds Vermeer MidSouth as Forestry Mulcher Dealer
Vermeer MidSouth serves customers in Mississippi, Arkansas, Tennessee and Louisiana.
---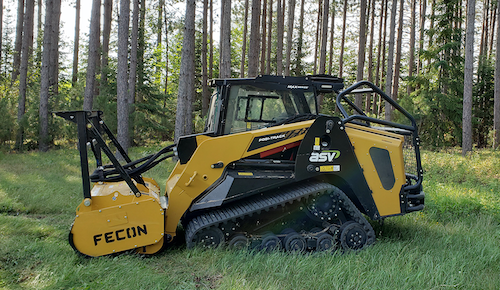 As part of the controlled roll out of the recent global distribution agreement, Fecon LLC announces the addition of Vermeer MidSouth.
With five dealership locations throughout Mississippi, Arkansas, Tennessee, and Louisiana, they provide a robust line of mulching equipment that incorporates the best of Vermeer and Fecon mulching technology. Their distribution strategy leverages the scope and size of Vermeer MidSouth by focusing on market segments with differentiated product needs.
They have begun stocking Fecon-made forestry mulching tractors and attachments in addition to their full lineup of Vermeer branded forestry equipment, making it simpler for customers to find the equipment best suited to their needs.
With dealership locations in Jackson, Mississippi, Memphis, Tennessee, Little Rock and Springdale, Arkansas, and Shreveport, Louisiana, Vermeer MidSouth offers new and used equipment for sale, as well as rental, parts sales, and full-service capabilities.
For more information visit www.VermeerMidSouth.com/Fecon.
About Fecon:
Established in 1992 near Cincinnati, Fecon manufactures the Bull Hog® the #1 selling forestry mulcher. They also manufacture tracked carriers and tractors, as well as a full range of attachments and other equipment for vegetation management. Their products are sold through equipment dealers and distributors worldwide.
For more information on Fecon products, contact Mike Kucharski at (513) 696-4430, or via e-mail at mkucharski@fecon.com, or visit them online at www.Fecon.com.
About Vermeer MidSouth:
Vermeer MidSouth has been establishing working partnerships with their customers since they opened their doors on February 1, 1987. They are a full-service dealer of Vermeer Industrial equipment, delivering quality equipment and service for a powerful line of Vermeer underground construction, surface mining, tree care, and environmental equipment.
For more information visit www.VermeerMidSouth.com.