Posted March 8, 2022
Exclusive: VoIP – The Latest Phone Systems for Contractor Suppliers
VoIP systems help distributors capture and retain callers for greater sales efficiency and customer satisfaction.
---
By Jim Gustke, vice president of marketing, Ooma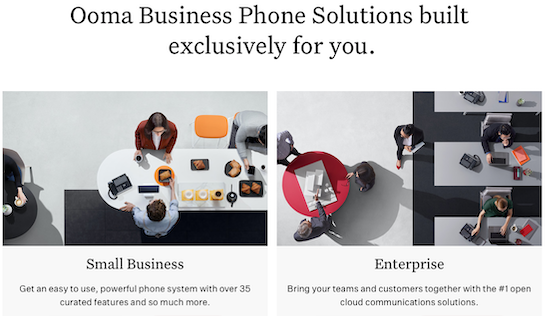 Contractor Suppliers today face numerous challenges: a global pandemic, the effects on the economy, and how businesses are scrambling to catch up. Missing calls from clients and prospects shouldn't be one of the challenges.
Many suppliers have switched to voice over internet protocol (VoIP) systems from traditional phone landlines to run their offices and businesses more efficiently for a variety of reasons: significant cost savings; ability to work remotely; and the numerous features VoIP provides.
This article is intended to help contract suppliers understand VoIP and determine if switching to a VoIP system is right for you. For a deeper dive on VoIP, download the free VoIP Guidebook.
Understanding VoIP
Voice over Internet Protocol phones use the internet to make and receive calls using analog phones or Internet Protocol phones plugged into Ethernet jacks. Once connected, you can easily make and receive calls. Using a web portal and login, you can easily customize numerous features.
The biggest difference between VoIP and landline phones is technology, which landlines haven't changed much, requiring wiring/hardware infrastructure; allowing users to only make and receive voice calls.
VoIP has literally changed how companies communicate thanks to innovation and faster internet speeds. Unlike landline phones which require add-ons for features at additional costs, VoIP systems come with popular communication features built in.
Transforming Communications
As businesses grows, having a phone system that aligns with the publics' expectations is critical. Different than traditional landlines, VoIP systems come with powerful features to help businesses make big impressions.
· Virtual Receptionist - missing important calls because your phone is busy, or greeting is unprofessional, is resolved by Virtual Receptionist. Instead of hearing a busy signal or being put on hold, callers listen to a message and given several options on how best to proceed.
· Ring Groups - to ensure every caller has a positive experience, program Ring Groups to ring simultaneously - so everyone in a department, like sales or customer care, receives the call; or ring sequentially - person to person, until someone picks up.
· Mobility - staying connected when employees are working remotely is critical today. It's not practical or professional for employees to use their personal number for business. VoIP systems, unlike landlines, support working remotely through mobile and desktop apps, and voice messages forwarded as email attachments —allowing employees to make and receive calls from anywhere.
· Virtual Fax - faxing remains important for many businesses. With VoIP, you can still send traditional faxes from your phone to a fax machine. Virtual Fax removes the need for fax equipment.
· Existing Number - keeping your business number, your lifeline, makes the IP system transition seamless. The moment you plug in your phones, you can make/receive calls. No need to change your business cards, letterhead and website information.
VoIP's Key Advantages
· Impression - how clients and prospects view your business often depends on their initial phone interaction. Do they hear a welcome message with easy directions, or put on hold immediately? Whether your business has two, 20 or 100s of employees, your business will sound professional with a VoIP system.
· Call Quality – through technology advances and increased internet speeds, VoIP phones provide quality call experiences.
· Reduced Costs - are one of the most appealing benefits for switching to VoIP. Those with landlines understand the significant expense – setup, monthly costs, per-line expenses, etc. To calculate how much you could save by switching to VoIP, try the VoIP Savings Calculator.
· Remote Teams - VoIP provides the tools to communicate with staff effortlessly – no matter where employees are – in the office or working remotely. CS
Jim Gustke is Vice President of Marketing at Ooma and is responsible for all aspects of marketing and customer acquisition at the company. Jim is a marketing and Internet veteran with a wealth of experience at the intersection of consumer and technology marketing. During his career, he has spearheaded marketing initiatives at Intuit, Lexar Media, Ofoto, America Online and Polaroid Corporation.
For more information, visit: www.ooma.com.