Posted March 16, 2022
Arrow Fastener Expands Leadership Team
Taiwo Akinyemi becomes VP of finance and Tom Overacker is named director of distribution and warehousing.
---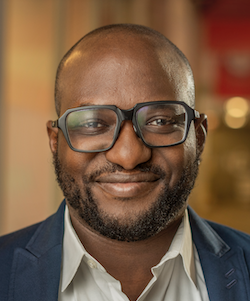 Taiwo Akinyemi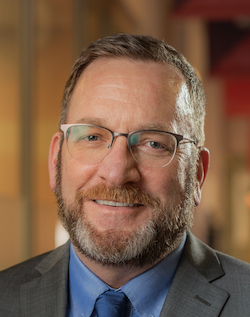 Tom Overacker
Arrow Fastener, a leader in manual, electric and cordless fastening tools, and manufacturer of the world's best-selling staple gun, the T50®, announced today it has promoted Taiwo Akinyemi to vice president of finance and accounting and Tom Overacker to director of distribution and warehousing.
Most recently serving as Arrow's global director of finance and accounting, Taiwo Akinyemi will now take over as the company's vice president of finance and accounting, overseeing all financial and accounting for the brand, and leading finance strategy, reporting, analysis and budget management.
Prior to joining Arrow Fastener, Akinyemi worked as a financial analyst for companies including L'Oréal Paris, Sabra Dipping Company and Robison Energy.
As director of distribution and warehousing, Tom Overacker will oversee Arrow's distribution procedures to ensure timely and cost-effective delivery of inventory in addition to leading the charge in purchase and production planning.
Overacker brings more than 20 years of experience in the operations industry, formerly working in a key planning role for companies like Taro Pharmaceuticals, Metallized Carbon Corporation, Kimber Mfg, Inc. and most recently, Sigmund Cohn Corp.
"As we enter this new era of leadership, Arrow Fastener will continue to embark on its significant growth and foster innovative strategies to remain a key player in the hand tools industry. We're proud to celebrate Taiwo and Tom as they move into their new, elevated roles," said Roberto Izaguirre, chief operating officer, Arrow Fastener.
In addition to the promotion of Akinyemi and Overacker, Arrow also announced the promotion of Roberto Izaguirre to chief operating officer earlier this year.
For more information on Arrow Fastener, visit www.arrowfastener.com.