Posted April 27, 2022
Truewerk Becomes Workwear Sponsor of The Build Show Network
Work apparel innovator launches co-branded merchandise collection with construction media platform.
---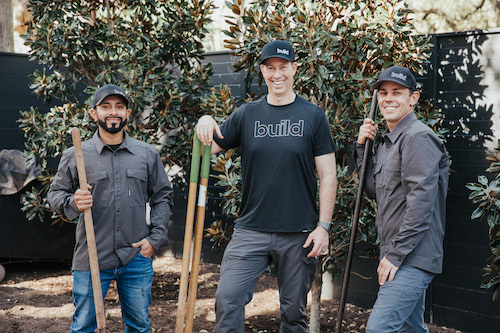 Truewerk, a leader in high-performance workwear, and The Build Show Network, one of the fastest growing video media platforms dedicated to the building science, announce a new workwear collaboration.
The partnership will position Truewerk as the workwear sponsor to The Build Show Network (BSN) founder Matt Risinger and the BSN team. Additionally, Truewerk will host the BSN Storefront and manage all aspects of ecommerce for co-branded apparel to be sold on Truewerk.com.
Early on, both Truewerk and The Build Show Network established positions as market leaders in their respective fields- embracing and uplifting the entrepreneurial spirit and acumen of some of today's most prolific skilled trades professionals. The collaboration will deliver the unparalleled performance of Truewerk's adaptive workwear clothing systems to BSN expert contributors across the digital media platform as well as provide Build Show fans long awaited access Truewerk Build branded popular merchandise.
"Today's skilled trades professionals employ creativity, passion, skill and hard work to their day-to-day lives," says Brian Ciciora, Truewerk co-founder and CEO. "We've been longtime fans of Matt Risinger and The Build Show Network and admire how they elevate the trades through digital storytelling and engaging, insightful educational content. We're incredibly excited to partner with this group- providing innovative, adaptive workwear for every Build Show project as well as bringing the BSN name to fans from coast to coast."
"We've seen tradespeople wearing Truewerk apparel on our build sites for years," said Matt Risinger, host of The Build Show and founder of the Build Show Network. "The performance and fit of their clothing systems are top notch and the brand's mission of empowering the trades is a passion we share. This partnership is an excellent fit to bring connect both brands to the trades professionals of today and tomorrow and provide our Build Show fans with Build apparel that we get asked for daily."
Launched April 26th, the online collection available for purchase includes a Build-branded B1 Sun Tee-a lightweight, moisture-wicking work tee with four-way stretch and UV protection, M2 Grid Pullover- a durable fleece top layer with four-way stretch and thermo-regulating properties and BSN-branded Trucker Hat.
For more information, please visit truewerk.com/buildshow and to see The Build Show team in action, visit buildshownetwork.com.
About Truewerk:
Driven by the idea that business should be a platform for advancing humanity – not just profiting from it – Truewerk strives not only to fix what's broken in workwear but celebrate the lives and work of the modern trade professionals who need it. In 2015, Truewerk created the award winning T2 WerkPant bringing softshell to the job site and increasing the comfort, mobility and performance of today's tradesmen and women.
Today Truewerk continues leveraging technical fabrics, quality construction and selling directly to our community, enabling us to listen and amplify voices that break away from the convention that the trades are stuck in outdated products and perceptions of what trade work can be.