Posted May 4, 2022
Cat Phones Mark 10 Years of Innovation
World firsts include integrated thermal imaging camera, thinnest rugged phone and most hygienically advanced smartphone.
---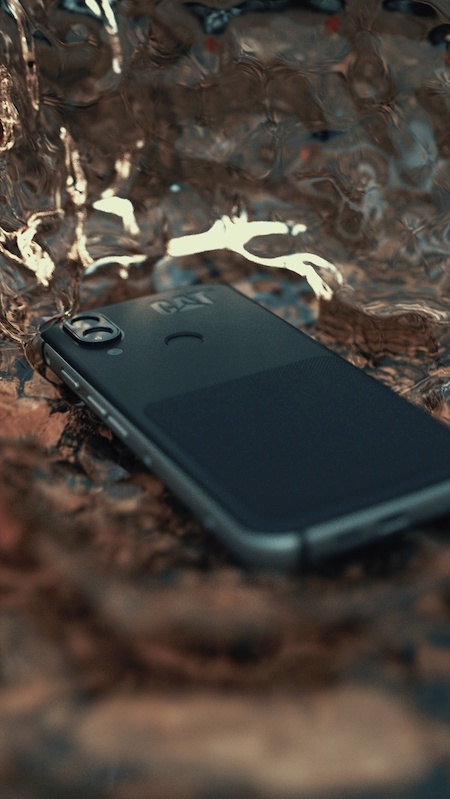 Now selling in more than 70 countries worldwide and ranged by more than 50 tier-1 operators.
Bullitt Group, the global licensee for Cat® phones, the brand which pioneered and defined the rugged smartphone sector, today celebrates 10 years of remarkable innovation.
The last decade has seen Cat phones deliver a ground-breaking portfolio of award-winning and market-leading products engineered to withstand the toughest of environments.
Having grown a devoted customer base, these devices, which are designed and created by UK based Bullitt Group, now sell in more than 70 countries worldwide and are ranged by more than 50 tier-1 operators.
Technological innovation, which is the beating heart of the Cat phones offering, has witnessed the creation of several world firsts including integrated thermal imaging and antibacterial exterior surfaces.
Other key innovations include the development of exceptionally long-lasting batteries and displays protected by toughened Corning® Gorilla® Glass, which is specifically engineered to be both highly scratch-resistant and able to withstand being dropped multiple times without cracking.
Unlike many competitor devices, Cat phones are rugged to the core with components strengthened to play a part in creating the toughest handsets on the market.
Every device is fully waterproof, dust-proof, drop-proof and protected by impact-resistant casing and dirt-proof seals. Drawing on 10 years of research and experience in rugged design and materials science, all Cat phones have been engineered to be tough from the inside out.
This pioneering approach has seen the brand win 49 awards from 2012-2022 including the current Rugged Manufacturer of the Year (UK & Spain).
Nathan Vautier, CEO Bullitt Group, said, "We're very proud of our partnership with Cat which has seen our technological innovation push boundaries in the rugged sector to create a portfolio of rugged products and services which are unrivalled.
"We've pioneered several world firsts making our phones vital tools for businesses and individual consumers who work in tough environments and need products they know they can rely on. During the last decade we've set the standard in rugged and there's plenty more to come. Our innovation continues with several exciting new products in development to be launched later this year."
Kenny Beaupre, Brand Licensing Manager for Caterpillar Inc., said, "Over the past 10 years, the rugged and durable Cat devices built by Bullitt have been used by people around the world to stay connected and leverage numerous innovative features in challenging environments, whether it's for work or life outside of work. Cat fans know our Caterpillar products for toughness and reliability in challenging environments. Caterpillar is excited to have had Bullitt as its licensee over the past decade and look forward to continuing to work together in the future."
The growth of the Cat phones brand has helped Bullitt Group become a globally recognised rugged smartphone producer.
Despite challenging market conditions relating to the pandemic, Bullitt continued to perform well and posted a strong performance in 2021.
Key Innovations from a decade of device expertise and leadership
Thermal
Bullitt launched the world's first smartphone with an integrated thermal imaging camera in 2016 – the Cat S60.
Through successive products to today's Cat S62 Pro, it has continued to set the standard in mobile thermal imaging in terms of both image quality and professional-grade features.
The S62 Pro is powered by the highest resolution FLIR Lepton available today, the FLIR Lepton 3.5 professional-grade sensor, which brings a huge 4X increase in the number of thermal pixels. Combined with FLIR's VividIR technology, the Cat S62 Pro delivers enhanced image quality, sharper image and higher thermal resolution.
Antibacterial surfaces
Developed to meet the needs of frontline workers during the pandemic this technology has become increasingly important in a world where hygiene is paramount.
The Cat S42 H+ is the first smartphone in the world that is antibacterial on all external surfaces.
Each component has been blended with a silver ion-based additive at the point of manufacture to make it permanently antibacterial. Combined with the ability to be washed, cleaned and sanitised this has set a new standard in hygienic phone design.
* The Cat S52, the Exceptionally Thin Rugged phone at just 9.69mm thin and 210g, the S52 is strengthened by a high-grade aluminium frame with a thin but tough non-slip rubberised TPU backplate
Cat S60 powered by FLIR, a world leader in sensor systems https://www.flir.co.uk/news-center/press-releases/flir-systems-to-power-the-new-cat-s60-the-worlds-first-thermal-imaging-smartphone/
Cat S42 H+ all external components have also been blended with a Biomaster silver ion-based antimicrobial additive for exceptional germ defense (tested and certified to ISO22196),
About Cat devices and accessories:
The Cat® brand stands for trustworthiness, durability, reliability and quality. The Cat DNA is found in every Cat mobile phone, offered by its global mobile licensee Bullitt Group, whose exceptional manufacturing experience is harnessed to create a global-category-leading mobile range in a highly competitive and poorly differentiated market.
To find out more about Cat phones, visit www.catphones.com.
About Bullitt Group
Bullitt Group are the pioneers of rugged mobile with over a decade of 'tough tech' experience. Since its formation in 2009, Bullitt has consistently led the market with its innovation and won international awards for its tough mobile products. Bullitt designs, manufactures and distributes millions of mobile phones to over 70 markets worldwide.
Bullitt is the global licensee for Cat® (Caterpillar Inc.) and Motorola for mobile phones and related peripherals. Its portfolio is constantly learning and evolving through rugged consumer research and development, using its exceptional expertise at strengthening and toughening mobile technology for the demands of extreme working conditions and hard knocks of everyday life.
Bullitt Group's Head Office is in Reading, England with additional office locations in the United States, Taiwan, China, South Africa, Germany and Australia.