Posted May 26, 2022
Construction Crews Top Off MSG Sphere in Las Vegas
The 366-foot-tall, 17,500-seat venue will have the world's largest LED screen.
---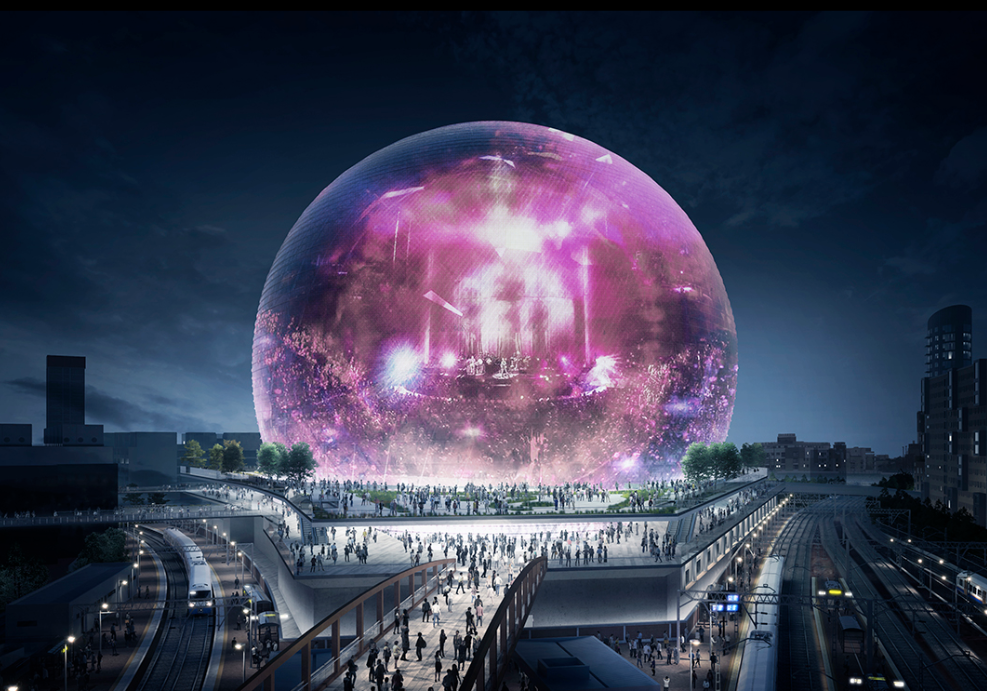 More than 1,000 Madison Square Garden Entertainment Corp. employees and construction workers gathered Tuesday at the MSG Sphere at The Venetian to watch the last piece of the gigantic three-dimensional jigsaw puzzle fit into place at the 366-foot-tall entertainment venue.
Crews hoisted an evergreen and an American flag to the $1.9 billion building's summit while the crowd cheered the milestone event.
The Sphere, scheduled to open in late 2023, is expected to be the most innovative entertainment venue ever built when completed with wrap-around digital screens inside and out. The exterior screen, fully programmable, will have the capability of projecting imagery from a preset program or a live broadcast from something going on inside the facility.
Click here to read the entire story and watch video.
Source: Las Vegas Business Review