Posted September 14, 2022
Protective Industrial Products Inc. Welcomes Curt Holtz as New President
Holtz Joins PIP from workwear leader VF Corporation.
---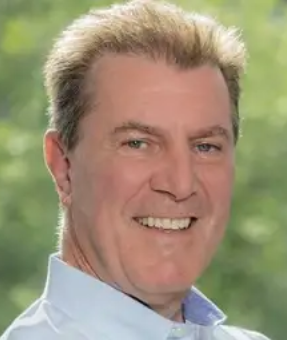 Protective Industrial Products, Inc. ("PIP®"), a global leader in the personal protective equipment ("PPE") markets for the industrial, construction and retail channels, proudly announces the appointment of a new President, Curt Holtz. Curt will oversee the company's five business units: North American Industrial, North American Retail, EMEA, APAC and Asian Exports.
Curt has extensive experience in the workwear and apparel industry. He comes to PIP® from VF Corporation, where Curt recently led VF Corporation's Global Workwear business as Executive Vice President and Group President. Curt managed significant M&A transactions with notable brands such as Nautica, Wrangler, Timberland and Dickie's.
"This is an exciting time for PIP®," explained Joe Milot, co-founder of PIP®, who continues as CEO. He added, "Our phenomenal growth has made it necessary to bring new leadership strength to our team. Those in the industry know Curt Holtz has a proven track record, an impeccable reputation and the experience to lead global growth."
Curt will be based out of the Latham, NY office and will report directly to Joe Milot, CEO.
ABOUT PROTECTIVE INDUSTRIAL PRODUCTS
Protective Industrial Products (PIP®) is a leader in providing innovative PPE to wholesalers and distributors in the industrial channels. PIP®, along with its recognized leading brands: G-Tek®, Bouton®, Ironcat®, Assurance®, Kut-Gard®, CleanTeam®, Grippaz®,QRP®, Ambi-Dex®, Dynamic®, NOVAX®, Caiman® and Boss® are relied upon for personal protection by workers every day.
Our West Chester® division offers safety products to leading Retail customers under the Safety Works®, Boss®, Brahma®, Mud®, West County Gardener® and Hearos® brands, as well as some of the world's most recognized licensed brands.
The PIP® portfolio of brands recently added all brands under Paramount Safety, Bisley Workwear and more recently Industrial Starter. Additional information about PIP® is available at www.pipglobal.com