Posted October 25, 2022
Uwe Hirsch Named Vice President Finance for STIHL Inc.
Hirsch joins STIHL from Bosch.
---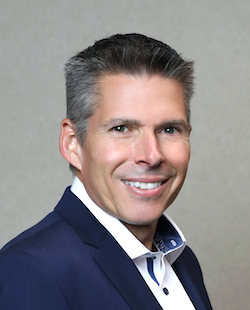 Uwe Hirsch has been named Vice President Finance of STIHL Inc. and assumes his position on Nov. 7, 2022. Hirsch will plan, direct and control the company's overall financial plans, policies and activities, including its accounting and treasury practices. Hirsch will also provide support in the business transformation of the company and leadership of the IT operations and system implementations.
STIHL Inc. employs more than 3,000 people in the United States, supplying the majority of STIHL products for the U.S. market as well as components and products for more than 80 markets worldwide.
"We are pleased to welcome Uwe to STIHL," said Terry Horan, president and CEO of STIHL Inc. "As a leading brand in the outdoor power equipment market, STIHL has a history of growth and expansion. We are not content to rest on our past successes, however, and our future growth will require continuous improvement in our financial and information technology processes.
"Uwe has a proven track record leading cross-functional transformation and development projects that achieve long-term target profitability, as well as overseeing and monitoring operational and strategic initiatives. He is a great addition to Team STIHL."
Hirsch joins STIHL Inc. after a successful career with the Bosch Group, where he most recently served as global vice president of finance, controlling and purchasing for Bosch Automotive Service Solutions in the Automotive Aftermarket division. Prior to that, he served as vice president of finance at Bosch Automotive Service Solutions.
"STIHL is an iconic brand, known for its technological expertise and tradition of excellence," said Hirsch. "I have a passion for collaboration and building teams and coherent, consistent and sustainable long-term strategies, and I look forward to contributing to the growth and success of this great company."