Posted December 21, 2022
Wooster Products Adds Webstaurantstore.com as Distributor
Wooster is an industry leader in anti-slip nosings, stair treads, and walkway products.
---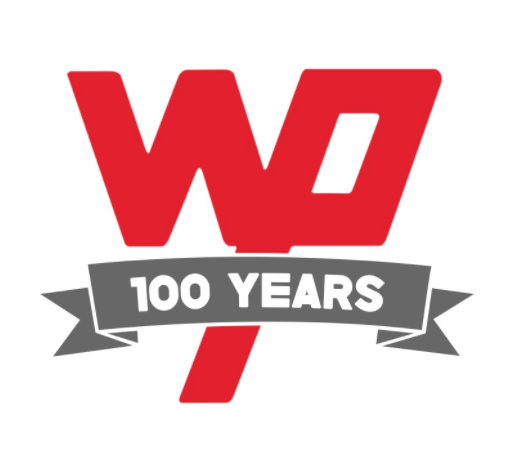 Wooster Products, the industry leader in anti-slip safety stair treads and walkway products, has added Webstaurantstore.com as a new distributor.
For nearly 20 years the company has created and fostered an innovative and easy to use website to serve the purchasing needs of foodservice professionals, and now they are branching out to serve industrial users as well. They will offer the FlexMaster® and Stairmaster® brands of Wooster Products safety stair treads, as well as Flex-Tred® anti-slip tapes, and Safe Stride® anti slip paint.
These products are ideal for new construction, renovation, and industrial safety. In addition to restaurants and foodservice facilities, Wooster Products are installed in schools and universities, public buildings, multi-family environments, sports stadiums and arenas of all sizes, transportation venues, retail stores, shopping centers, and more.
In addition to Wooster Products, Webstaurantstore.com offers products from leading manufacturers such as Ballymore Safety Ladders, Wesco Industrial Products, Magliner hand trucks, BenchPro worktables, Regency Space Solutions, Lavex Industrial Supplies, and more.
"Webstaurantstore.com has been making a name for themselves as a go-to supplier within the industries they serve, and we're happy to partner with them to provide non-slip stair treads, nosing, emergency egress products, and more," said Wooster Products Sales and Marketing Manager Tim Brennan. "Their intuitive site easy to navigate so customers can purchase any time of the. day or night."
Customer can visit https://www.webstaurantstore.com/search/wooster.html to see the full lineup of Wooster Products offered on the site.
Wooster Products is the industry leader in anti-slip nosings, stair treads, and walkway products. They have been manufacturing anti-slip products for new construction, renovation and OEM applications since 1921 from their Wooster, OH facility. Long respected for quality and innovation, their products include cast iron (Ferrogrit®), cast aluminum (Alumogrit®), extruded aluminum (Spectra, Supergrit®, Stairmaster®, and Flexmaster®), pressure sensitive adhesive tape (Flex-Tred®), and coatings (WP-70, Walk-A-Sured®, and Safe-Stride®), as well as photoluminescent (glow-in-the-dark) nosings and treads (NITEGLOW®).
For additional information visit www.WoosterProducts.com, e-mail sales@wooster-products.com, call (800) 321- 4936