Posted January 3, 2023
Fastener Industry Veteran Vincent Lasita Dies at 92
Long-time National Sales Manager for Wej-it Fasteners retired in 2004.
---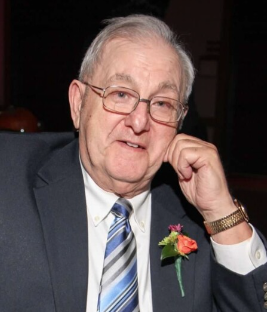 Vincent "Vince" Lasita passed away unexpectedly on Saturday, December 24, 2022 at 92 years old.
Lasita was a major force for over 50 years in the STAFDA and Industrial Fasteners industry. He was based in Cincinnati, Ohio and worked for such companies as Capital Fasteners, Unifast and Wej-it Fastening Systems. He worked very closely with Fastenal at their branch operations.
He was a major figure at the distributor level providing sales training and helping owners build their concrete anchoring business. He was an early pioneer and set the standards for manufacturers' reps and company sales personnel to partner with distributors to build their businesses.
He was married for 68 years to Judith M. (nee Junker) Lasita and was the devoted father of Mary Ellen (Don) Conroy and Anne (Steve) Messinger, both of Cincinnati and Christopher V. (Debra) Lasita of Union, KY.
His grandchildren include Lisa Marie (Nathan) Gerke, Jennifer Rose (Gus) Haas, Rebecca Anne Madden and Matthew D. Conroy. His great-grandchildren are Marley, Emmett, Sullivan, Emmerson and Beatrice.
Vince was a Roger Bacon High School graduate and served in the US Army 1951-1953. During his working years he was employed as a National Sales Manager for Wej-it Fasteners covering all 50 states, retiring in 2004.