Posted January 24, 2023
Viega Continues Its Investment in Workforce Development
Workforce sponsorships and training center updates are part of commitment to supporting and growing the industry.
---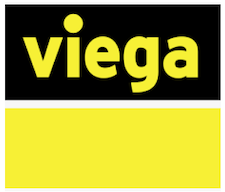 Viega's ongoing commitment to advancing the trades is showcased through its strategic sponsorships along with a full roster of training provided in person and online to students and contractors through Viega's Training and Seminar Center and online learning platform.
"Our ultimate goal is to bring awareness and support to the trades," said Troy Locke, Manager, Customer Engagement, Viega LLC. "From getting kids excited to go into the trades to providing ongoing education and training for our contractors, we're investing heavily in the training we provide, the programs we offer students and the partnerships in the industry."
Training the Next Generation of Contractors
Whether it's on the job site or in a classroom, Viega understands the value training provides to our industry of skilled plumbers, gasfitters, pipefitters, and HVAC technicians. With a new generation of tradespeople in training, Viega recognizes a need to offer specialized credentialed training on complete system solutions, including joining methods, applications, and installation skills on plumbing and mechanical systems for student apprentices and journeyman in the piping trades.
That's why the Viega Trades Education Network (VTEN) was launched. This is an investment in our industry and the future of our trades. The VTEN program partners with trade schools and vocational programs to provide a curriculum for students to learn about the function of plumbing and hydronic systems including designing and installing the systems.
Along with the curriculum, VTEN provides the tools and materials needed to complete each training. Registered VTEN trade schools also participate in annual instructor conferences and workshops to learn the latest advancements in the industry, including new products and installation techniques.
Training Center Renovations
Viega has two seminar centers, located in Nashua, New Hampshire and Broomfield, Colorado, that provide world-class, state-of-the-art interactive training on press technology best practices and methods. Renovations are currently underway at both seminar centers, and when completed, will have two new studios for virtual training in Colorado and New Hampshire to engage with remote customers and in-person classes simultaneously. V
iega now has the seminar center capacity to conduct up to six instructor-led classes per day while broadcasting up to four virtual sessions every hour.
"As we grow our team, we will be able to support our customers and field representatives on a much greater scale," said Bo DeAngelo, Manager of Technical Training at Viega.
Accredited Online Learning Platform
Viega's online learning platform has accredited courses that contractors, plumbers and technicians can complete at their own pace. Course categories include tooling systems, product and technical information, installation skills, applications and approvals, value and incentives.
Learn more about Viega's online learning, seminar centers and the VTEN program at https://www.viega.us/en/resources.html#training
AHR Sponsorships Announced for 2023
Viega will be a sponsor of workforce development opportunities at the upcoming AHR Expo 2023, being held in February in Atlanta. Viega is sponsoring a panel for members of The American Society of Heating, Refrigerating and Air-Conditioning Engineers (ASHRAE) student program. The panel will include a discussion regarding an engineer's role in the industry, specifically at the manufacturer level, before being taken on a tour of the expo with Viega representatives.
Viega will also join Dennis and Rhydon from HVAC R&D Podcast to take a group of local tech school students on a tour of the expo, view and discuss the products on display, and discuss career advancement from the apprentice level on.
"Working with organizations such as ASHRAE and HVACR programs that support workforce development is an important initiative for Viega. We look forward to providing resources and getting insights from these students. The incoming workforce is one of the most valuable assets," said Rebecca Stamey, PR and Social Media Manager of Viega.
For more information, visit viega.us.