Posted February 7, 2023
Buyers Products Names Dave Torcasi Chief Commercial Officer
Torcasi previously served as director of sales for Buyers' West Region.
---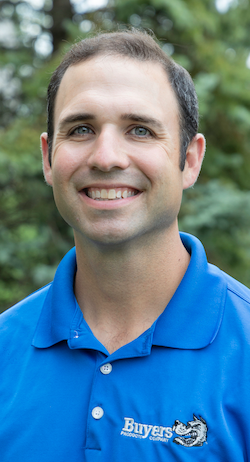 Buyers Products, a manufacturer of work truck equipment, has promoted Dave Torcasi to the role of chief commercial officer. Torcasi's responsibilities will encompass sales team leadership, accelerating Buyer's revenue through expanding its presence with existing customers and in new geographies, and contributing to the company's marketing and business strategies. The promotion demonstrates Buyer's commitment and reinvestment in the commercial arm of the organization.
"It's a pleasure to promote dedicated employees within our organization. I'm thrilled for Dave and excited to see how our business and customers will prosper and benefit from his direction and leadership. He brings years of experience and a solid appreciation for the evolving expectations of our customers. Dave's passion for results and his exceptional character are the perfect combination for this leadership role at Buyers," states Mark Saltzman, President/CEO, Buyers Products.
Torcasi brings more than 20 years of experience in industrial sales, leading teams through extended periods of rapid growth achieved by delivering material value for customers. Dave has been with Buyers for over three years where he previously served as director of sales for the West Region. He holds a Bachelor of Science in Mechanical Engineering from Lehigh University and an MBA from DePaul University.
About Buyers Products Company
Established in 1946, Buyers Products Company has grown to become a leading brand in the work truck industry. Buyers is a multi-faceted manufacturer and distributor that specializes in durable truck boxes, heavy duty towing equipment, hydraulics, controls, all-season trailer accessories and aftermarket replacement parts. The Buyers line of snow and ice equipment includes SnowDogg® snow plows, SaltDogg® spreaders, and ScoopDogg snow pushers. For more information, visit www.buyersproducts.com.