Posted February 21, 2023
Streamlight Appoints Daniel Brinkerhoff Southeast RSM - Fire and Industrial
Brinkerhoff joins Streamlight from Fein Tools.
---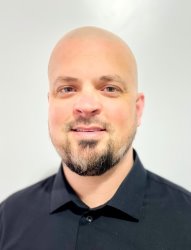 Streamlight®, Inc., a leading provider of high-performance flashlights, announced the appointment of Daniel Brinkerhoff as Southeast Regional Sales Manager for its fire and industrial markets.
In his new role, Brinkerhoff will be responsible for working with independent sales representatives and distributors with an emphasis on end-user activity to increase revenues and market penetration within their designated territory.
Brinkerhoff comes to Streamlight from Fein GmbH, a manufacturer of high-end power tools in Fein, South Carolina. As a Senior Sales Representative, he grew his territory by 111% and increased market share by developing relationships with more than 50 distributors in the Carolinas and Georgia.
"We are delighted to have Daniel join our Fire and Industrial sales team," said Streamlight Chief Revenue Officer, Michael F. Dineen. "His extensive experience and sales success over the years have proven him to be a great fit for this position."
Brinkerhoff attended Lone Star College in Houston, TX.
About Streamlight
Based in Eagleville, PA, Streamlight, Inc. is marking 50 years of manufacturing high-quality, durable flashlights designed to serve the specialized needs of professionals and consumers alike. Since 1973, the company has designed, manufactured and marketed high-performance flashlights, and today offers a broad array of lights, lanterns, weapon light/laser sighting devices, and scene lighting solutions for professional law enforcement, military, firefighting, industrial, automotive, and outdoor applications.
Streamlight is an ISO 9001:2015 certified company. For additional information, please call 800-523-7488, visit streamlight.com