Posted February 28, 2023
Minnich Manufacturing Names Top Dealers
Logan Contractors Supply of Des Moines takes top award.
---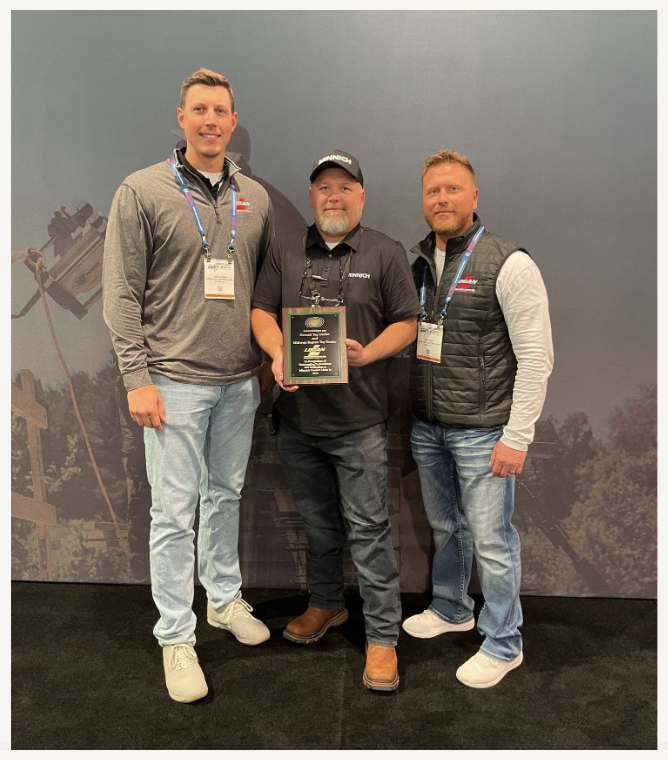 Minnich Manufacturing, the leading manufacturer of concrete dowel pin drills, concrete vibrators and vibrator monitoring systems, has announced its top dealers of 2022. Minnich has more than 90 dealers in North America.
Top Minnich dealers for 2022 include:
Top Overall Dealer: Logan Contractors Supply, Inc. (Des Moines, IA)
Midwest Region Top Dealer: Logan Contractors Supply, Inc. (Des Moines, IA)
Northern Region: Ace Cutting Equipment & Supply, Inc. (Novi, MI)
Southern Region: Guaranteed Supply Company (Greensboro, NC)
Western Region: White Cap Supply Holdings, LLC
"Minnich dealers are the backbone of our business and we want to celebrate their accomplishments," said Todd Jurjevic, president/chief sales officer (CSO) for Minnich Manufacturing. "These 2022 Top Dealers are empowering their salespeople with the knowledge and confidence to sell products — and it shows. Their high level of expertise results in a rewarding work environment and meaningful, trusting relationships with contractors."
Learn more at www.minnich-mfg.com.