Posted March 8, 2023
Industry Veteran Matt Nelson Joins IronCraft as Territory Manager
Nelson will serve customers in Alabama, Mississippi and Louisiana.
---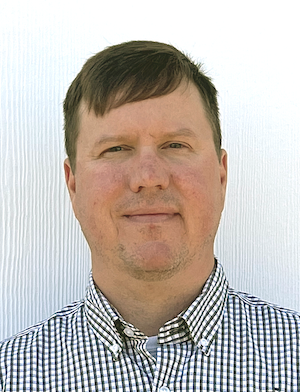 IronCraft, LLC ("IronCraft"), formerly branded Titan Implement, has added industry veteran Matt Nelson as a Territory Manager. He is responsible for growing and managing the company's sales through their dealer network in Alabama, Mississippi and Louisiana.
A graduate of North Alabama University with a BBA in Finance and Economics, Nelson works from his home office in Haleyville, AL. He comes to IronCraft after 15 years in field sales for Rhino and 2 years at AGCO. He may be reached at MNelson@IronCraftCo.com.
"We're excited to have Matt leading our sales efforts in this important territory," said IronCraft CEO Pat Kozlowski. "He helps customers find the right solutions to their needs and then helps them get the most out of the equipment. That's why Matt is well known and well respected by dealers and customers alike."
"IronCraft has great products and support, which is earning them a reputation as the go-to source for ag and construction equipment," said Nelson. "I'm thrilled to be helping dealers and customers in the deep south."
About IronCraft, LLC
IronCraft, LLC, founded in 2014 under the Titan Implement brand by the Turner family, is a leading manufacturer of agricultural implements and skid steer attachments catering to a variety of applications such as agriculture, landscaping, light construction, and more. Based in east Tennessee, IronCraft offers an extensive range of rotary cutters, rotary tillers, box blade scrapers, grader blades, landscape rakes, disc harrows, and skid steer attachments.
For more information, please visit www.ironcraftco.com.