Posted April 5, 2023
NTEA Appoints Dave Zelis to Board of Directors
Zelis is executive vice president of strategy at Buyers Products Company.
---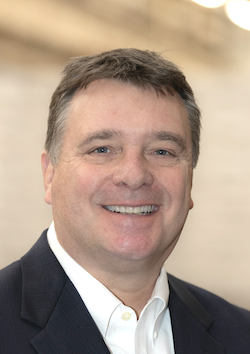 During Work Truck Week® 2023, Buyers Products Company, a trusted name in truck, trailer and snow & ice equipment nationwide, announced that Dave Zelis was appointed to the board of directors for NTEA – The Association for the Work Truck Industry.
Zelis, who currently serves as the executive vice president of strategy at Buyers Products, was elected to a three-year term by the NTEA members and will serve on the finance and investment committee, the services committee and the program services working group. The NTEA is governed by its association bylaws under leadership of the member-elected board of directors.
"I am honored to be elected by my peers in the industry to help the member companies succeed in this ever-changing market," said Dave Zelis. "For nearly 30 years, I've been a part of this industry and I look forward to channeling what I've learned to furthering NTEA's mission."
Zelis' industry career began in 1995 when he joined Buyers Products Company where he has held various commercial leadership positions. He also previously served on the NTEA Board from 2010-2013.
About Buyers Products Company
Established in 1946, Buyers Products Company has grown to become a leading brand in the work truck industry. Buyers is a multi-faceted manufacturer and distributor that specializes in durable truck boxes, heavy duty towing equipment, hydraulics, controls, all-season trailer accessories and aftermarket replacement parts. The Buyers line of snow and ice equipment includes SnowDogg® snow plows, SaltDogg® spreaders, and ScoopDogg snow pushers. For more information, visit www.buyersproducts.com.