Posted June 29, 2023
Product Testers Wanted For New Festool KSC 60 Cordless Miter Saw
Trade professionals and advanced DIYers can apply from June 29 to July 16.
---
Festool, a leading manufacturer of innovative, precision-engineered and durable power tool solutions, is launching a nationwide search across the United States for trade professionals and advanced DIYers to test its new KSC 60 Cordless Miter Saw.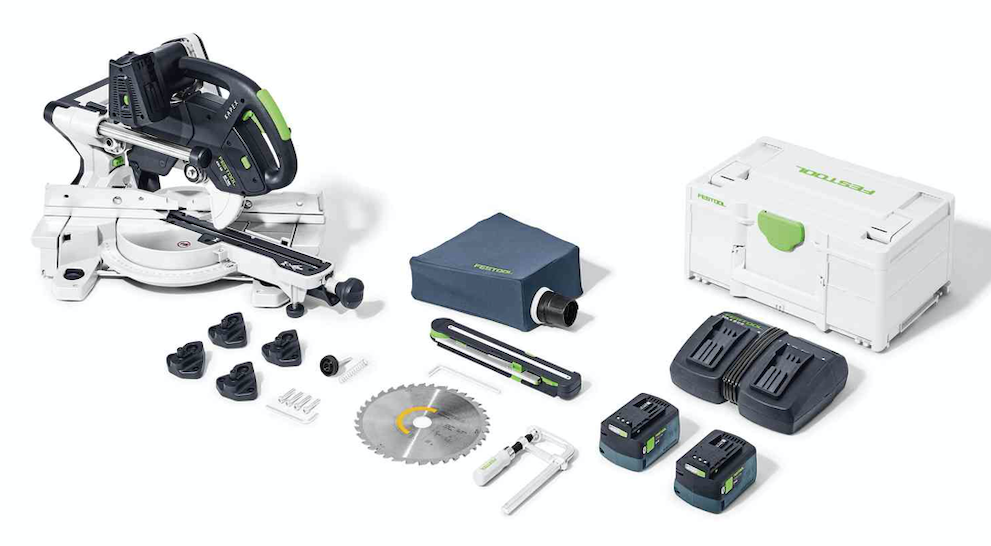 Festool will select 10 winners who will put the KSC 60 to the test and share their product photos and video reviews with Festool. The company may share the testers' reviews on its social media channels so others can get a deeper sense of how Festool power tools are "built better to build better."
Each product tester will receive one KSC 60 Cordless Miter Saw Set that includes a KSC 60 Cordless Miter Saw, 5.0 Ah Energy Set, UG Underframe, Extensions Set and a selection of blades, valued at $2,712.
The 10 testers will agree to use the tool during their typical day on the jobsite or in the workshop and document their experience.
Interested candidates should register by July 16 by visiting festoolusa.com. Festool will notify winners by July 24.
Festool launched the KSC 60 Cordless Miter Saw earlier this year as part of the company's comprehensive and robust cordless lineup. The new KSC 60 produces unbeatably precise cross cuts in an enormous range of applications. With a variety of settings to choose from, the KSC 60 ensures smooth and perfect cuts, without wobble or deflection. Its dual-battery 36-volt system combined with the brushless EC-TEC motor provide virtually unlimited endurance for an entire day's work.
About Festool
Festool has been developing innovative, precision-engineered and durable power tool solutions for nearly a century. Founded in Germany in 1925, Festool is a leading manufacturer known for its systems-based approach to power tools that are designed for efficiency and high performance. Festool's mission, "Built Better To Build Better," focuses on creating products that empower professional tradespeople to elevate their skills and deliver outstanding work by helping them build cleaner, faster, smarter…better.
Festool USA is based in Lebanon, Indiana. For more information, visit www.festoolusa.com or www.festoolcanada.com.