Posted July 5, 2023
KEEN Utility Announces Strategic Updates Planned for Second-Half of 2023
Stabilizing supply chain allows company to reduce prices.
---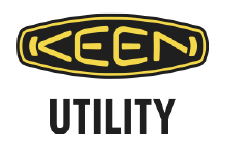 KEEN Utility, a leader in safety footwear and the work boot division of KEEN Inc. (KEEN), has announced several strategic updates ahead of the back-half of 2023 including a price reduction and key additions to leadership.
As of June 1st, KEEN announced it has lowered prices on nearly every shoe available, including KEEN Utility styles, through retail partners and the company's own ecommerce site by an average of five percent. This price reduction is possible due to a stabilizing supply chain and KEEN's operation model. By owning all parts of its supply chain, the brand has the opportunity to consider its fans at every stage of the shoemaking process, which factored into the decision.
"KEEN Utility prides itself as a brand that 'fits you better'. That includes not only quality, performance, and durability, but price as well," said Kevin Oberle, Senior Director of Global Insights & Engagement at KEEN Utility. "We have always believed in doing what's right, and today that means leveraging the success of our operation model to pass savings onto our loyal and hardworking fans".
While many competitors are keeping prices raised due to inflation, KEEN felt it was essential to use decreasing costs to give savings back to the fans instead of benefitting from the bottom line. A values-led, family-owned company, the company has a long history of doing good for its community and partners.
This company-wide price reduction coincides with changes to the brand's leadership. In addition to Naoji Takeda being named KEEN's Chief Marketing Officer in April, this past month, KEEN Utility has named Scott Peterson as the next Vice President and Global General Manager.
With more than a decade of service at KEEN Utility, Peterson brings unmatched brand acumen, industry experience, and passion for safety footwear to the role. Prior to this appointment, he served as KEEN Utility's Senior Director of Sales and has been with the company since 2012.
"We are living in an exciting time when it comes to how we think about work and what is possible when it comes to safety footwear," said Peterson. "KEEN Utility has such a talented team and loyal fans so I look forward to continuing to grow with the brand".
About KEEN Utility
KEEN Utility, a leading industrial and service footwear brand, successfully exceeds footwear safety standards while combining advanced durability and innovation with the same comfort and unparalleled classic fit offered by KEEN outdoor, lifestyle and kids footwear. KEEN Utility footwear is grounded in protection with the goal to make boots to fit you better. The whole you. Discover more about KEEN Utility at http://www.keenutility.com/.