Posted August 2, 2023
Acme Tools Commemorates 75 Years in Business
North Dakota-based family-owned and -operated company was founded in 1948.
---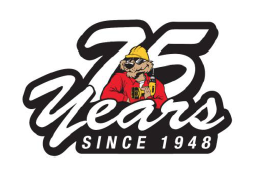 Acme Tools is celebrating its 75th anniversary in the tool and equipment industry and its evolution from a small electric motor repair company founded in 1948 to an omnichannel premier retailer today.
Acme Tools has realized significant expansion and growth since its 50th anniversary in 1998 adding retail and select rental locations in Iowa, Minnesota and North Dakota.
The company also added Acme Equipment, a division focusing on equipment brands, in 2013 in Grand Forks and is currently finishing construction of an new Acme Equipment in Fargo, N.D.
After selling its original e-commerce business to Amazon.com in 1999, the company relaunched it e-commerce business in 2010 and reestablished itself as an omnichannel retailer of tools and equipment.
"Thanks go to all our employees and customers as we mark our 75-year history in this industry," said Acme Tools President of Corporate Operations Steve Kuhlman. "Our success and growth as a four-generation family owned company is a credit to our loyal customers, tool and equipment manufacturers and employees."
Growing online business was supported by a new Distribution Center built in Grand Forks in 2014 and expanded in 2020. Online orders increased greatly during the pandemic both regionally with the introduction of buy online pick up in-store and nationally with the increasing of stock levels early on during the pandemic. An additional 115,000-square-foot Distribution Center opened in the spring of this year in Burnsville, Minn.
Acme Electric Motor, Inc., founder George Kuhlman started a motor repair shop in a 30-square-foot garage in downtown Grand Forks. His son, Daniel Kuhlman, joined the company in 1962 becoming the eighth employee, eventually succeeding his father as president during his 60-plus-year career with the company. He had the vision to expand the business to include selling power tools and created Tool Crib of the North in 1970.
The Kuhlmans grew sales by adding new retail stores in North Dakota, Minnesota and Iowa, starting a mail-order division with catalogs, further expanding to add Acme Rents and Acme Equipment, and launching an e-commerce business selling in all 50 states. Acme Tools today employs more than 600 people.
"Acme Tools has remained at the forefront of the tool and equipment industry for 75 years through innovation, dedication and hard work," said Paul Kuhlman, president of merchandise operations. "Some of our success is from our great business relationships with our manufacturers and their representatives who help innovate with industry leading products which help save the customer time and money."
Acme Tools has more than 75 years of industry experience and today is an omnichannel premier retailer of tools and equipment with 10 retail stores in North Dakota, Minnesota and Iowa, and a leading authorized online retailer offering more than 100,000 products online from over 1,100 brands at AcmeTools.com.