Posted August 8, 2023
Kenzen Achieves GDPR Certification for Revolutionary Heat Safety Product
Continuous safety monitoring solutions predict and prevent heat injury, illness and death from heat on worksites.
---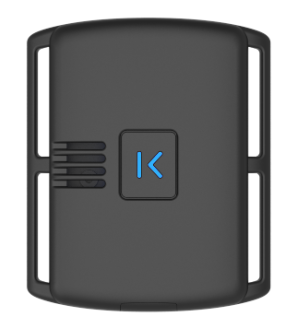 Kenzen, a leading innovator in the field of heat safety solutions and occupational health, is pleased to announce that its flagship product has received GDPR (General Data Protection Regulation) certification, further solidifying its commitment to data privacy and protection.
This certification underscores Kenzen's dedication to ensuring the highest level of privacy and security for its users across the globe and adheres to privacy regulations in the European market.
By obtaining GDPR certification, Kenzen ensures the highest level of data protection for its users and adheres to stringent data privacy practices, ensuring the secure collection, storage, and processing of personal information.
The GDPR certification is a significant milestone for Kenzen, validating its compliance with the rigorous regulations governing the protection of personal data within the European Union. This achievement reflects Kenzen's unwavering commitment to data privacy, user rights, and ethical business practices.
The certified product represents a breakthrough in heat safety technology, designed to safeguard individuals working in high-temperature environments. By integrating sophisticated algorithms to analyze the physiological data and provide insights, Kenzen provides real-time data and vital signs. These insights enabling proactive, timely intervention and prevention of heat-related injuries or illnesses while improving worksite safety and productivity.
Kyle Hubregtse, CEO of Kenzen, expressed his enthusiasm about achieving GDPR certification, stating, "We are thrilled to receive this certification, which further demonstrates our commitment to safeguarding personal data.
"With this achievement, we aim to improve individual health outcomes for individuals working in high-risk environments while ensuring their privacy and data protection rights are respected."
Kenzen's GDPR-certified heat safety product is now available for deployment across Europe, offering industries such as mining and metals, manufacturing, energy, and emergency services a robust solution to mitigate heat-related risks.
About Kenzen
Kenzen is a renowned innovator in occupational health and heat safety solutions, dedicated to developing cutting-edge technologies that protect individuals working in high-risk environments. With a strong commitment to data privacy and protection, Kenzen provides advanced physiological monitoring solutions that help prevent heat-related injuries and improve workplace safety. For more information about Kenzen's GDPR-certified product, please visit www.kenzen.com or contact sales@kenzen.com.