Posted August 23, 2023
PaintLine Adds Lancaster to its Retail Distribution Network
Lancaster, the nation's leading distributor of paint sundries, is now offering a wide array of PaintLine products.
---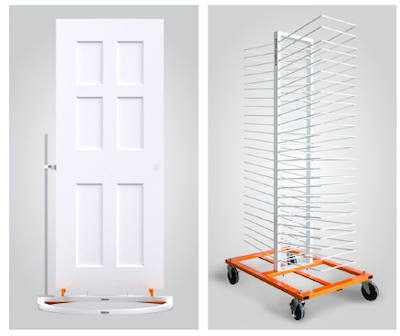 PaintLine has just announced that it has added Lancaster to its distribution network. Lancaster services over 10,000 retail locations, including national, regional and independent paint retailers, home improvement centers, hardware stores, industrial suppliers and woodworking supply houses.
Lancaster supplies retailers from six distribution centers in California, Florida, Kentucky, New Jersey, South Carolina, and Texas.
"We're really excited about our new relationship with Lancaster," says Kyle Robinson, CEO of PaintLine. "Working with them provides a lot more awareness and exposure at literally thousands of stores across the US." Robinson pointed out that, "Lancaster retailers can now get our product even faster through their multiple distribution centers, which is also great for customers."
Founded in 1953, Lancaster is headquartered in Spartanburg, South Carolina, and services customers located throughout the United States, the Caribbean, Canada, Central and South America. Lancaster's 35-member sales team has recently been trained on PaintLine products and is thrilled about the new opportunity.
About PaintLine
Since the 1990s, PaintLine has provided innovative, practical and economical drying rack, spray stand and other process-oriented product solutions for cabinet makers, painters, millwork shops, residential remodelers, renovators, and DIYers. PaintLine is a Merchandising Systems Inc. brand, a leader in metal fabrication for material handling and retail store fixturing for over 50 years. PaintLine is headquartered in Menlo Park, CA. For more information, go to www.thePaintLine.com or call 1-510-477-9100.