Posted October 16, 2023
Point of Rental Opens Global Search for a Guide
Selected giude will give opinions, get free software for a year.
---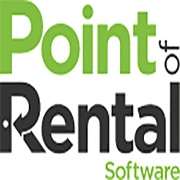 Do you care deeply about the service you receive from your software vendors? Do you feel strongly about the way things should be done? Are you always looking for ways to do things more efficiently, smarter, better, or more enjoyably?
One more question: Would you like free implementation, free rental software, and free apps for a year?
If you do business in North America and your answers are "yes, yes, yes, and heck yes," then you have until the end of the day on Nov. 15 to apply to become Point of Rental's first software GUIDE.
"Our biggest goal is to solve the problems that people in the rental industry are facing," said Lauren Phillips, Point of Rental's vice president of global marketing and operations. "So in addition to looking for someone who is going to provide excellent feedback, we're really looking for a partner whose problems we're suited to solve."
GUIDE applicants will be asked how they meet the criteria - what they rent, where they rent, how many people would need to use the software, and about the challenges they face as a rental business today. The selected applicant will be notified in late November.
Point of Rental wants to know what it's like to experience their implementation process, go through their training, and grow with their software for a year. Because the needed feedback is implementation-specific, only non-Point of Rental users are eligible to be a GUIDE this time around.
So if you're searching for a new rental software and you're interested in providing thoughtful process insights, apply to become Point of Rental's GUIDE at pointofrental.com/guide before Nov. 16.
About Point of Rental Software
Point of Rental Software provides smart, scalable rental and inventory management software to over 5,000 business locations of all sizes and industries. With offices in the U.K., U.S., Australia, Canada and South Africa, Point of Rental offers the global rental and hire industry award-winning software and unparalleled customer support. To learn how Point of Rental can benefit your business, visit pointofrental.com or email sales@pointofrental.com.