Posted September 21, 2016
Airmaster names new director of sales and marketing
Airmaster, a manufacturer of air circulation and ventilation fan solutions, named Greg W. Helbling as its director of sales and marketing.
---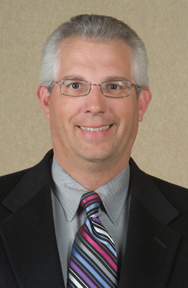 Helbling is responsible for strengthening brand awareness and upgrading Airmaster's sales force for its industrial and electrical divisions. He is also responsible for reinstating Airmaster's position in all of its marketing channels.
Helbling has more than 35 years of industry experience. Prior to working at Airmaster, he worked as the vice president of sales and marketing for Wright Tool Company and a director of product and channel management at Bolttech Mannings Inc.
"Airmaster is pleased to welcome Greg and his marketing expertise to our sales team," said Benjamin Braitsch, president and CEO of Airmaster. "His decades of industry experience of leading teams, influencing customer relations and resourcefully innovating products will expand on our past accomplishments with a renewed vision for Airmaster's place in the market."
Helbling currently lives in Copley, Ohio, and earned a bachelor's degree in business administration from Robert Morris University. He is a former member of STAFDA's manufacturers' liaison board.