Albion Color Rush B-Line Sausage Guns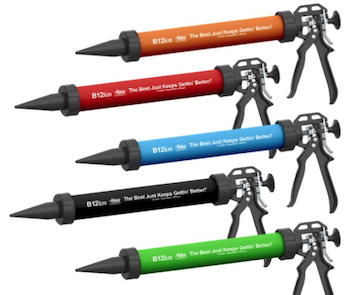 Albion Engineering is introducing new Color Rush versions of its best-selling B-Line sausage applicator guns in bright colors to spice up your workday.
They have the same great features as rthe B12S20 gun, but now come in colors!
They feature:
Bright, durable epoxy coated barrels.
A better way to identify tools while on the job.
Packed in assorted case of 10, two of each color: Orange, Red, Blue, Black, and Green.
Standard accessories included with each tool: 6 nozzles, 2 sausage pistons, 1 hytrel piston for bulk loading and a steel ladder hook pull. ​
Please call 856.235.6688 or email service@albioneng.com.