FibaFuse MAX Reinforced Paperless Drywall Tape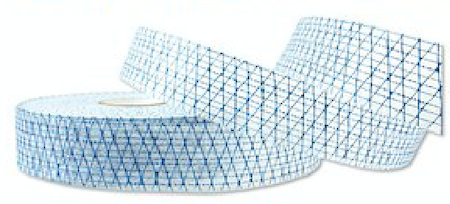 Saint-Gobain ADFORS, a global leader in manufacturing customized reinforcement solutions, announced this week the newest addition to their wall finishing product line FibaFuse MAX reinforced paperless drywall tape.
Featuring the same great benefits as the original FibaFuse paperless drywall tape, FibaFuse MAX is engineered with a porous design allowing compound to flow through the tape for a stronger bond, eliminating bubbles and blisters. The added reinforcement layer features a patented tri-directional construction that provides crack resistance in multiple directions and prevents accidental tearing of the tape when used on inside corners.
FibaFuse MAX can be applied with automatic taping tools or by hand on factory and butt-end joints, insider corners and for patch and repair. It is also GREENGUARD [GOLD] certified which scientifically proves that a product has low chemical emissions making indoor air quality safe for all.
"FibaFuse MAX is our strongest drywall tape yet. It's a unique product that combines multiple fiberglass reinforcement technologies to provide maximum crack resistance in drywall joints," said Meagan Siwiec, product manager, wall finishing and facades at Saint-Gobain ADFORS.
FibaFuse MAX reinforced paperless drywall tape is now available in 2-1/6" x 250' rolls in 10 pack cases. For more information, please call 1-800-762-6694 or visit www.us.adfors.com.