CEP 9322 LED High Lumen Cart Light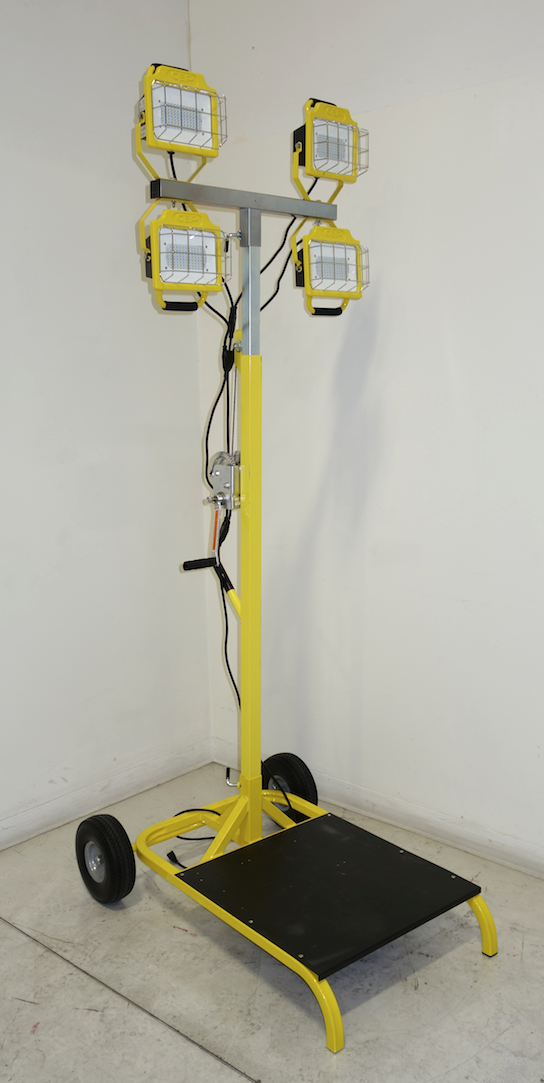 CEP Announces its new LED High Lumen Cart Light. This light is now in stock and available at CEP's headquarters in Livermore, CA.
This new cart light features a total of four 50 watt LED fixtures (rated at 50,000 hours each) pulling 5500 lumens each or a total of 200 watts and 22,000 lumens. The total power draw of this new cart light is only 1.7 amps at 120V, which allows you to efficiently maximize your on-site temporary power.
A self-braking winch allows you to easily raise the fixtures to its maximum height of 12 feet and lower the light for easy disassembly and storage. The mast handle and heavy duty wheels allow you to tilt and move the cart around the job site with ease.
Each fixture can be tilted or turned individually allowing for flexible light distribution. The base of this cart light is perfect for a small portable generator to use as the power source for the LED's.
It's portability, cETL Listing for Wet Locations, and Durability make it a perfect wide area light in industrial, commercial, outdoor, and remote applications.
For more information or to request a demonstration, please contact your local CEP representative, visit www.cepnow.com, or call 800-678-3470.