Larson Crane Mount LED Light Plant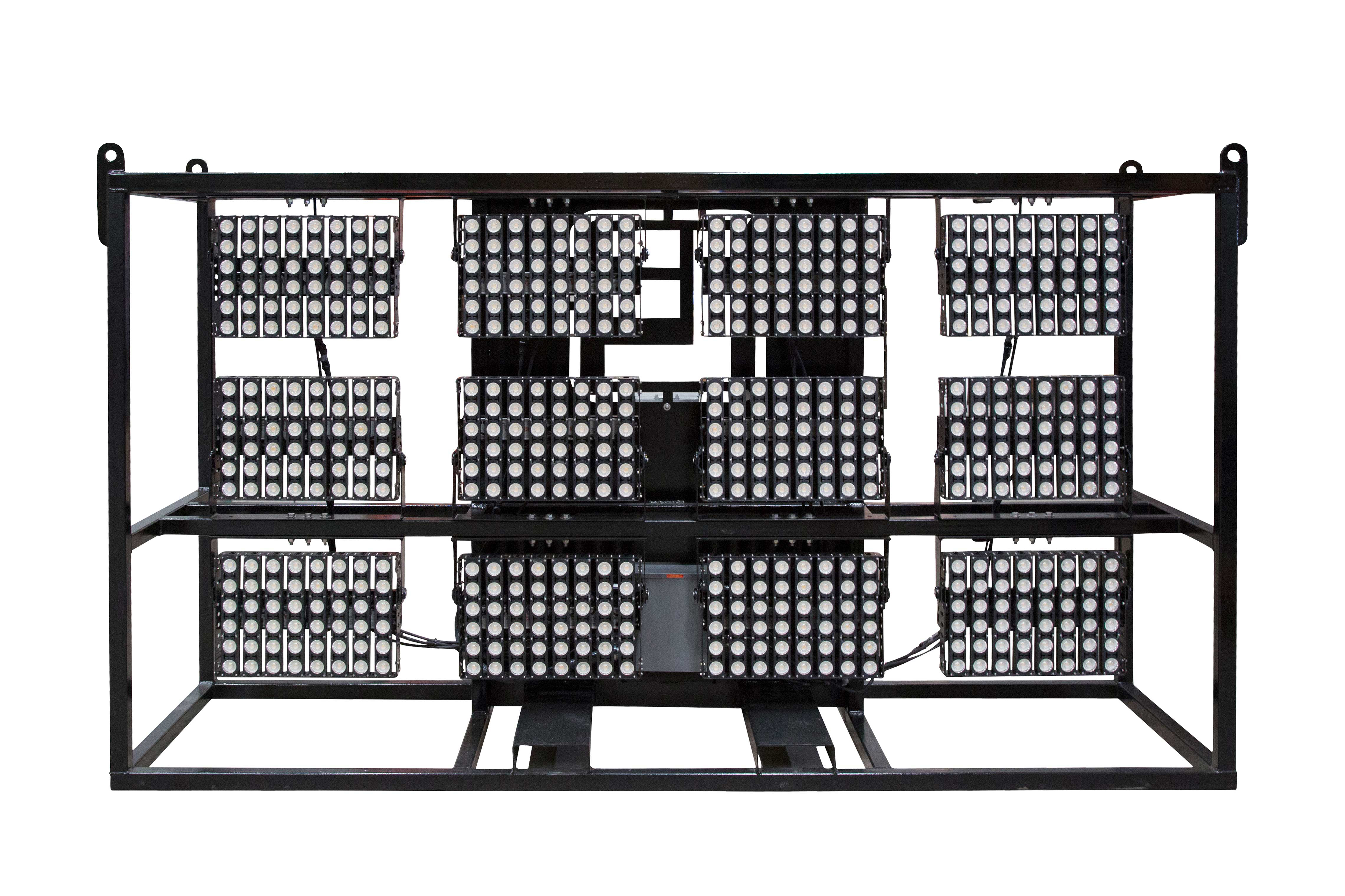 Larson Electronics LLC, a leading industrial lighting company, announced the release of a new 5,760 watt LED light plant to be added to its catalog of products this week. This cube-style lighting system is designed for use as stadium lighting, crane rig lighting, outdoor events and more.
This crane mount LED light plant (SMLP-12X500LTL-LED-480V) runs on 480V AC line-in power with a customer provided cable for connection to compatible power sources. When in use, this LED lighting system can light up between 10-50 acres and reach targets from distance up to 1,000 feet.
Reflectors around each lamp help to focus and amplify illumination during operation. Hooking and securing components around the mount allow operators to raise the unit safely. The LEDs on this light plant offer unparalleled heat control and IP67 rated construction that is designed to with stand extremes of environmental and operating conditions.
Unlike many caged lighting boxes made of plastic and utilizing thin gauge, low grade metals in their construction, this light plant is designed for serious use and is ruggedly constructed to withstand demanding conditions and heavy duty industrial applications.
The LED lighting system is mounted on a cube-style thick carbon steel mounting platform, resulting in an extremely stable, durable and well protected unit. Applications for this LED light plant include, but are not limited to: stadium lighting, offshore lighting, crane lighting, cage mounted lighting, outdoor events, construction site lighting, emergency camps and large-scale industrial sites.
"The unique mount on this light plant offers users an extremely versatile lighting solution for large work areas,"said Rob Bresnahan, CEO of Larson Electronics LLC."The steel, cube-style platform on this 480V LED light plant has picking eyes, enabling operators to easily hoist and mount it with a crane for a number of applications."