Coast PX250 Focusing Beam Flashlight and Area Light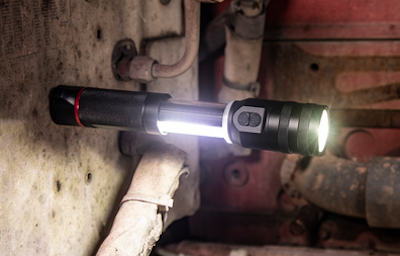 The PX250 was created to provide both an excellent focusing beam flashlight and a brilliant, ready-to-go area light. By sliding the body of the light apart, users can easily access the C.O.B. light.
The area light features a bright white LED light, solid red, and flashing red light modes. The PX250 includes a magnetic tail cap that allowsPX250-open_1806A_300dpi cropped copy.jpg users to place the light on magnetic surfaces and maximize the full light output of the area light.
Harnessing the Pure Beam Optic with the ability to twist focus, the PX250 Flashlight is the ultimate tool for daily use in a variety of distances. With COAST's commitment to quality, the PX250 Flashlight is impact and weather resistant, and backed by COAST's lifetime warranty.
The PX250 Flashlight is available now.