Larson Electronics COVID-19 Shelter Tent LED Lights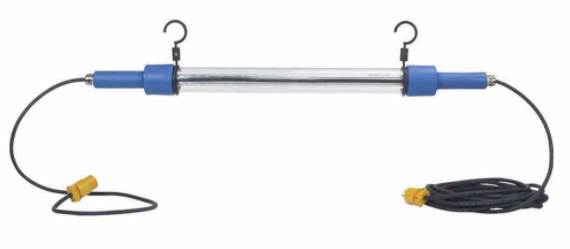 Temporary shelter tents, emergency facilities and pop-up clinics are essential in stopping the spread of COVID-19 corona virus in local communities. Keeping these make-shift sites illuminated can be difficult using standard fixtures designed for permanent installations in buildings.
A more convenient, less costly and reliable method involves deploying LED drop/task lights in the tent. Our drop light solution for temporary shelters and emergency hospitals come with the following features/benefits:
Operates with 120-277 Volts AC or 11-25 Volts AC/DC
150° wide beam angle for comprehensive illumination
Low energy consumption (great for tents powered by generators or remote power)
C-hook or portable mount
Comes with 5' 16/3 SOOW cord and cord cap
Lighting systems that utilize these LED drop lights can be easily scaled up to accommodate large shelters or emergency tents via end-to-end daisy chain connections. Operators simply connect the lights together on a single string to expand coverage in the area. Universal mounting allows the lamps to be mounted on poles, ropes, chains, small openings and more!
This LED task light is offered in two sizes: 3' tube (FTL-3-LED-ILC) or 5' tube (FTL-5-LED-ILC). These units are in stock and ready for shipping.
---