Larson Electronics Handheld UV Disinfection Lamps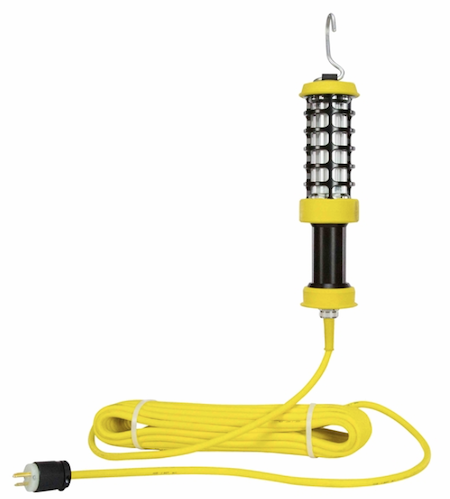 Need a quick and effective way to sanitize work sites from the corona virus?
Larson Electronics' powerful handheld UVC fluorescent lamps are designed to disinfect a wide range of surfaces, such as work stations, equipment, tables, machines, keypads, computers and more!
UVC lights can kill up to 99% of harmful bacteria and viruses, including the COVID-19 corona virus! It can do this without needing to come in direct contact with potentially contaminated surfaces.
Our handheld solution can be used for up close sanitation, via a non-slip handle. The UVC lights also offer hands-free operation via a sturdy hook on the light head. The hook can be attached to poles, pipes, chains, brackets, hooks and other small openings.
IND-HL-UVC-FL26-50: Full, 360° UVC illumination – protected by a lens guard. Features a handle for handheld operation and a swivel hook. Operates on 120V or 220V. Comes with 50' of 16/3 SOOW cord and general-area cord cap.
IND-HL-UVC-FL1524-50: A longer version of the IND-HL-UVC-FL26-50. Also equipped with 50' of 16/3 SOOW cord and general-area cord cap.
For large facilities and sites, check out our UV sanitation carts. Equipped with several UVC lamps, the mobile units provide complete disinfection of entire rooms.