Complete C-1650P/C-1650S 16/17 Ga. Medium Crown Staplers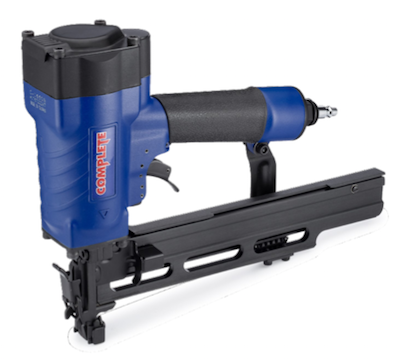 With the recent model changes, and tools being discontinued we want to point out that our Complete 16 ga. medium crown staplers will fill that void.
The C-1650S accepts both Senco and Duo-Fast type 7/16" crown, 16 ga. medium crown staples, and will shoot similar 17 ga. wire too.
The C-1650P shoots 1/2" crown, 16 ga. Bostitch and Paslode type staples.
Fastener range for both models is 1" to 2" leg lengths.
Features and Benefits:
Quick clear nose, for fast jam removal
Built in depth control for precision driving
Bump and Sequential trigger included
Lightweight magnesium body
Slim design to help with line of sight while operating
Belt Hook included
Vinyl siding tip included with tool
Applications:
Furniture Framing, Roofing Decking, Sub-flooring, Crating
Sell Sheets:
Tools include a vinyl siding attachment, and belt hook. Repair kits and O-ring kits are available.
Call with any questions. 888-392-9947. Or see details at www.AxxisUS.com.