Crosby SHUR-LOC Handle Hooks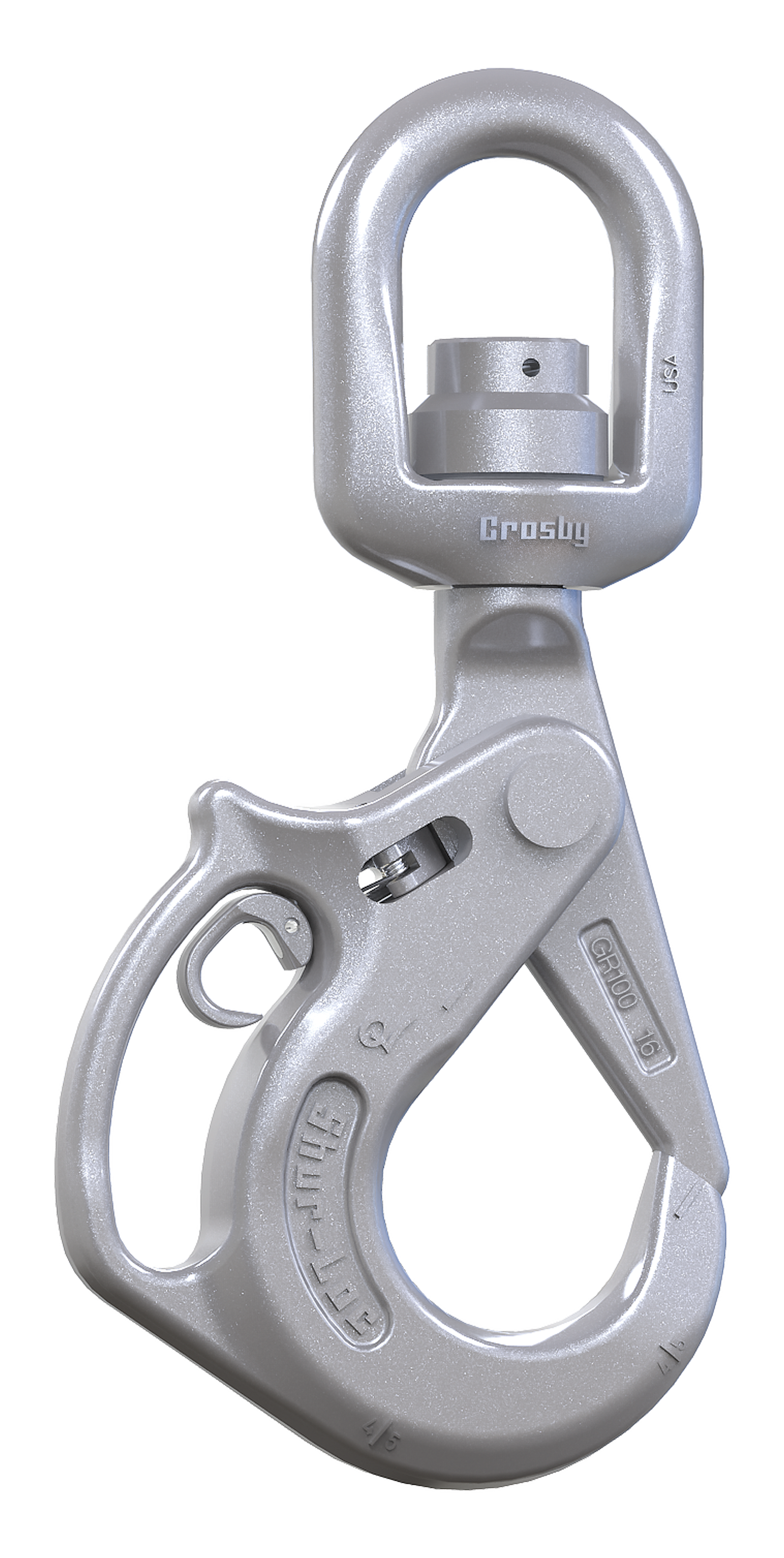 The Crosby Group is pleased to introduce its new line of "Handled" Crosby SHUR-LOC Hooks.
Getting a grip on heavier loads just got easier with the Crosby SHUR-LOC Handle Hook. The innovative "single-finger" pull trigger that is well protected by the handle makes this SHUR-LOC hook even more user friendly.
Made of forged alloy steel and individually proof tested at 2.5 times its rated working load limit, the SHUR-LOC Handle Hook sets a new standard of simplicity and strength.
As with all Crosby SHUR-LOC hooks, the new line is proof tested, Quenched & Tempered, Fatigue Rated and utilizes a positive lock latch that is self-locking when loaded for added security.
Available in both an eye version and swivel bail with bearing version (for rotation under load), the SHUR-LOC Handle Hooks manage the load more comfortably. Be sure to look for the platinum color to ensure it is a Crosby Grade 100 Alloy product.
Available in Sizes: 5/8, 3/4, 7/8 and 1" (16, 18/20, 22 and 26mm)
To find out more about the new SHUR-LOC, contact Crosby at (800) 772-1500 or visit www.thecrosbygroup.com.