Trend Routing Hands Free Board Lifter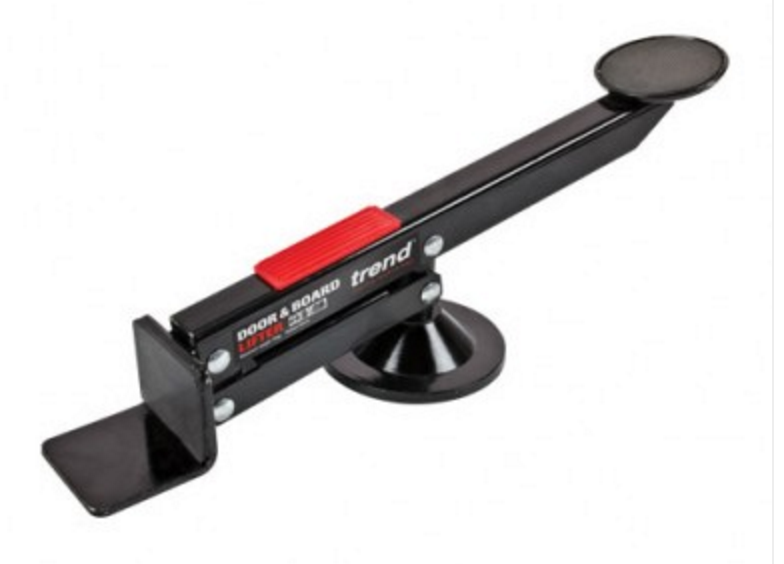 Trend has introduced a foot operated hands free door and board lifter which allows up and down and side to side movement for easy positioning and fixing of doors, panels and plasterboard. The door and board lifter rotates 360° and it lifts door and panels 2-3/8" high and it holds a maximum weight of 440 pounds.
"The door and board lifter is an excellent item for homeowners and contractors hanging pre-hung doors" state Jamie LaMuraglia, Vice president of Sales and Marketing." LaMuraglia continued, "we have heard from numerous custom homebuilders and remodelers that they are hanging heavy slab doors and/or fire doors and they need a product that will hold up under the weight of these items. We came up with a solution in the form of the new Heavy Duty Board Lifter."
The heavy duty door and board lifter is made of durable steel and it is equipped with a non marring foot pad. It is ideal for slab and fire door hangers, drywall installers and remodelers. Lightweight and versatile, the Trend door and board lifter is affordable.
The item number is #D/LIFT/C and the street price is $47.
For more information on the Trend product line, please go to www.trend-usa.com.