CrosbyIP IPTKU Beam Clamp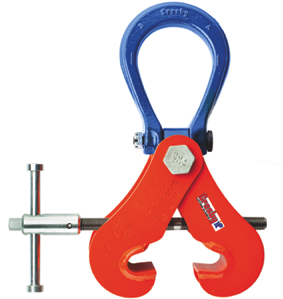 The Crosby Group is pleased to introduce the CrosbyIP IPTKU beam clamp. The IPTKU beam clamp is suitable for use as a lifting clamp, lashing clamp and temporary tackle eye for a beam.
The IPTKU clamp has an improved hinged hosting eye that increases the loading angles and an optional new "Double Locking Device." The double locking device can be used to lock the clamp screw in place for permanent placement applications or locations.
Available in capacities of 2 thru 25 metric tons, the IPTKU beam clamp is RFID equipped and individually proof tested to 2 times the Working Load Limit with certification.
To find out more about the CrosbyIP IPTKU beam clamp, contact The Crosby Group at (800) 797-4611.