Dormer Pramet Econ LN Square Shoulder Milling Cutter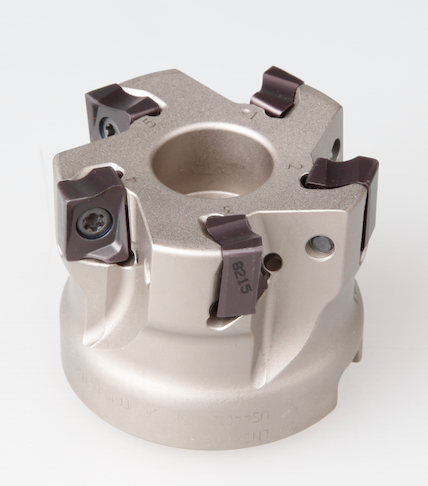 Introducing the Pramet Econ LN square shoulder milling cutter from Dormer Pramet. Its positive axial geometry allows for lower cutting forces and smoother machining.
The universal 90° cutter is designed for multi-purpose operations including face milling, shoulder milling, and slotting. With an internal cooling system near the cutting edges, the Econ LN delivers easy cooling and chip-evacuation and excellent surface finish.
Compatible with the Econ LN are the LNGX 12 and LNGU 16 inserts with 4 cutting edges. The LNGX 12 inserts support helical interpolation, ramping and progressive plunging while the LNGU 16 inserts are strong and robust for longer tool life.
Experience the cost effective reliability and high quality finish of the Econ LN for use in steel, cast iron, stainless steel, non-ferrous and hardened materials.
Shop the Econ LN milling cutting and LNGX and LNGU inserts online at www.dormerpramet.com.