Fairbanks Scales FB2550 Weighing Instrument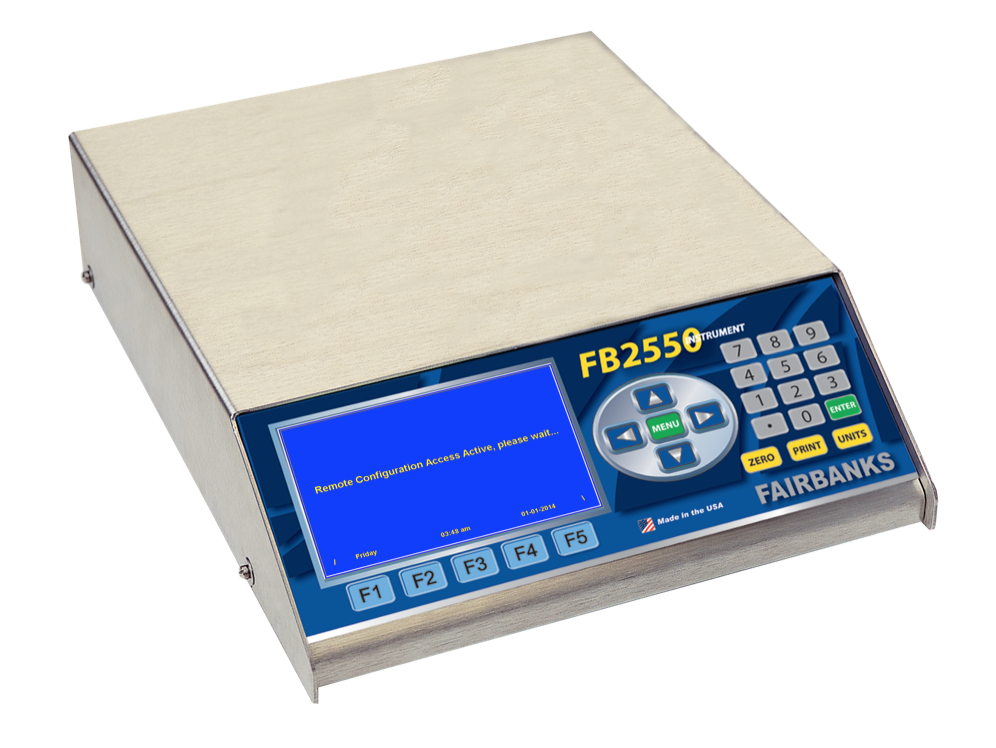 Fairbanks Scales Inc., announces the new and improved FB2550 instrument (the FB2558), which maintains an industry leading feature set while incorporating faster processing power, an updated operating system, and more memory. Up to five FB2558 instruments can be networked, sharing transactional data and traffic light controls from up to eight scale platforms. Transaction data is shared between each networked instrument.
The new FB2558 features a powerful integrated web utility that gives technicians complete access to all menu options, including calibration, with a user friendly, web accessible interface. All configuration and calibration functions can be performed from a connected laptop or tablet using an Ethernet crossover cable or an existing network.
When used with Fairbanks' unique Remote Configuration Device (RCD), a technician can calibrate the FB2558 right from the scale platform, eliminating the need to travel between the platform and instrument to test and calibrate the scale system.
The FB2558 gives users the ability to automatically email transactional data or trouble codes, improving access to transaction data and providing faster response times if there is ever an issue. Daily transaction data can be automatically exported to a shared user-defined network folder at the end of the day, placing key corporate data at customers' hands in a timely and reliable manner. Load cell diagnostics data can be viewed, printed, exported, or emailed.
Also standard on the new FB2558 is short or long platform Axlematic software, which enables customers to secure axle weights along with total vehicle weight to ensure compliance with DOT requirements. Powerful IP camera interface capabilities round out the new features.
To learn more about the FB2550, visit www.fairbanks.com.