Fiskars IsoCore Framing Hammer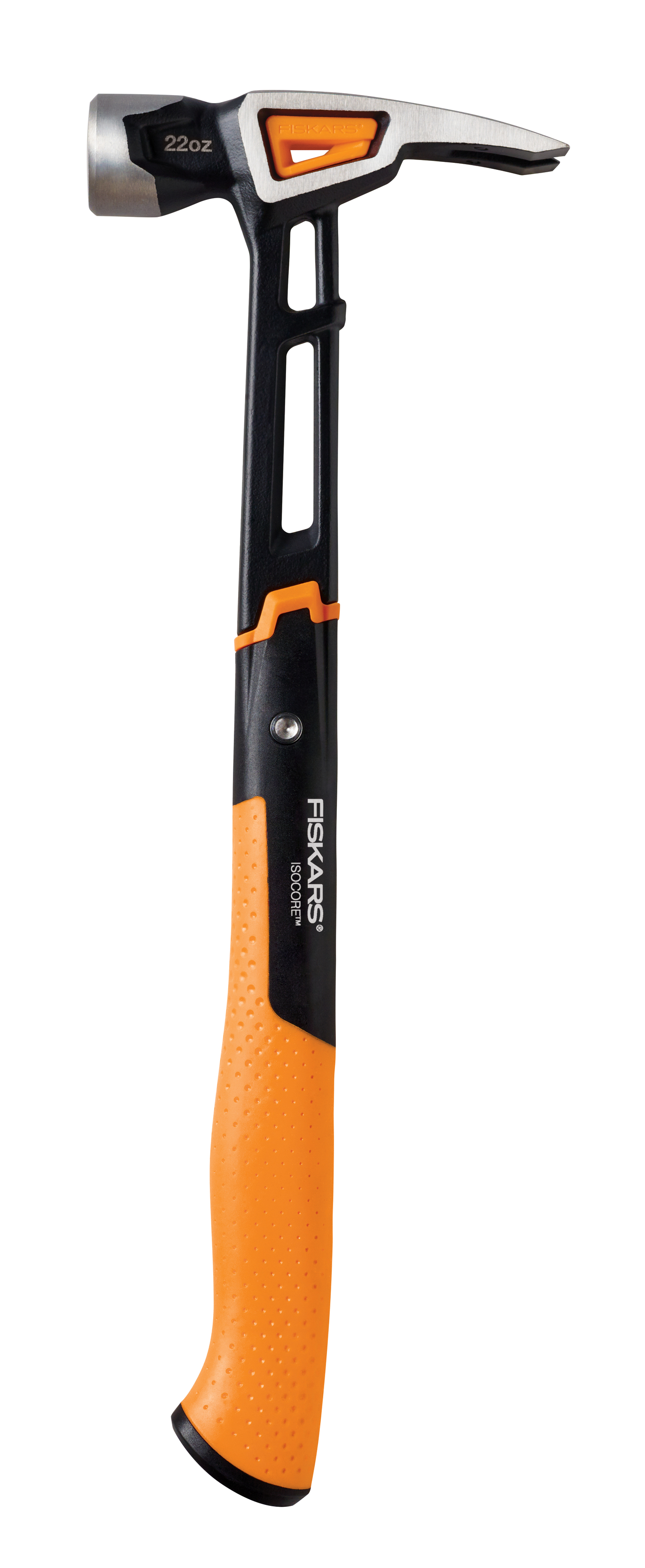 Working on the jobsite takes a toll on the body. Whether you're a general contractor, drywaller or HVAC expert, so much of what you do relies on your arms and hands. To reduce the physical effects of tough work, turn to a robust family of smarter tools. Fiskars' new, radically ergonomic hardware tools have changed what a day – or a decade – of work feels like.
IsoCore hammers, such as the 22-ounce framing hammer shown, offer four times less shock and vibration, significantly diminishing muscle strain compared to traditional handles.
To create truly groundbreaking tools, the company uses a unique, user-centered design program focused on research and engineering.
"We want to know how people use our tools, how they work for people of different strength levels, and how an entire day of use affects the body," senior R&D engineer Dan Cunningham explains. "This kind of insight allows us to develop tools that fit your grip and the way your body moves."
The Fiskars team spent two-and-a-half years developing the IsoCore shock reduction system, studying the body's interaction with hammers, graphing the speed and force of swings and recording images to better understand human motion. When developing their cutting tools, engineers took into account data spanning gender, age and race in order to overcome common issues such as overextension, fatigue and lack of dexterity.
"Advancements in design are paired with Fiskars' dedication to quality construction and full lifetime warranty. This results in tools that outperform – and outlast – all the leading competitors."