Georgia Boot Wedge Collection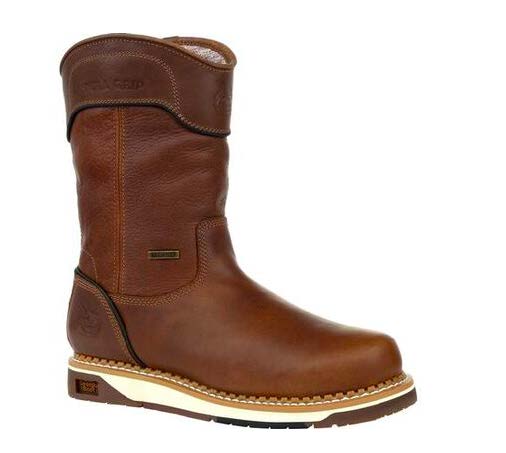 The AMP LT WEDGE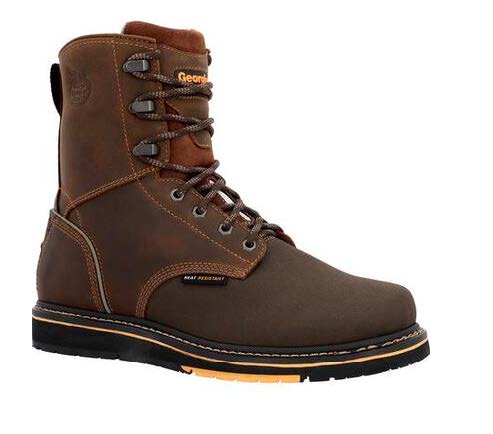 The AMP LT POWER WEDGE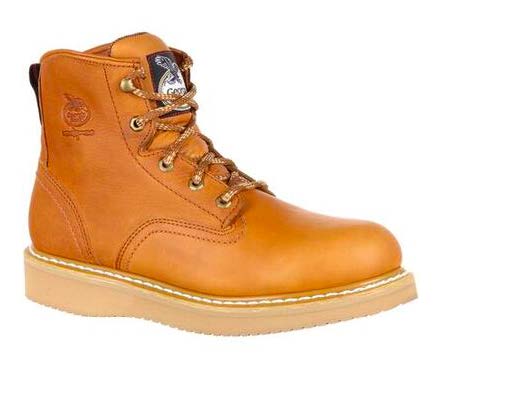 The WEDGE WORK BOOT
Built for the rigorous conditions and with all day comfort for work on jobsites and farms, but with the style to transition to casual outings around town, the Georgia Boot Wedge collection is packed with comfort, performance and style.
The AMP LT WEDGE is a classic 10-inch wedge boot packed with comfort and style. The upper is crafted from our premium SPR™ leather, making it incredibly abrasion resistant and more durable against chemicals and acids typically found in barnyard environments.
The Counter Lock System on the heel of this pull on boot acts as both a heel-stabilizer to prevent heel slippage and a protectant for kicking your boot off using your other foot. MSRP: $223.
The AMP LT POWER WEDGE is a comfortable heat-resistant 8-inch work boot packed with performance features such as a chemical-resisting leather upper with a Tec-Tuff leather vamp and reflective accents; a 3-D molded counter pocket to lock your heel in place and provide added comfort; and a removable insole that is a polyurethane base topped with a layer of memory foam for great rebound and cushioning. MSRP: $207.
The WEDGE WORK BOOT is the tried and true work boot filled with comfort and performance for any job from the farm, to around town, or on a jobsite. The Wedge Work Boots feature SPR leather that has 3 times the strength and is able to resist abrasions 2 ½ times better than traditional leathers.
The interior is built with comfort features, and a steel shank gives you steady footing and arch support. MSRP: $171