SawTrax Jobsite Shuttle and Jobsite Scoop Dollies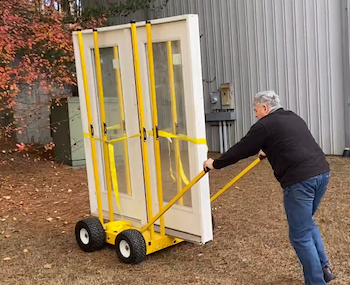 The Jobsite Shuttle Dolly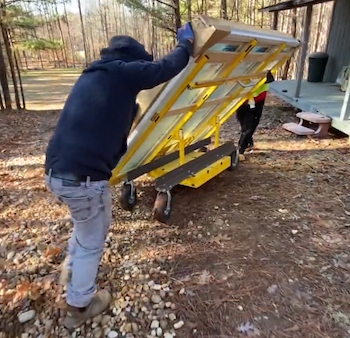 The Jobsite Scoop Dolly
The New Jobsite Scoop and Shuttle Dollies are all-terrain and portable multi-function dollies.
They are used as a tear-out dollies for demolition, sheet rock dollies, general yard dollies, mattress dollies, moving dollies, furniture dollies, scaffolding dollies, fence dollies, lumber dollies, window and door dollies and more!
Large 13″ foam filled all terrain flat free tires on the rear, with casters on underneath allow the user to easily cross ramps. Easy to transport to the job site!.
For a video of Jobsite Shuttle Dollies in action, click here.